Fishing a Flooded Lake with a Realistic Rig – Bass & Bluegill Fishing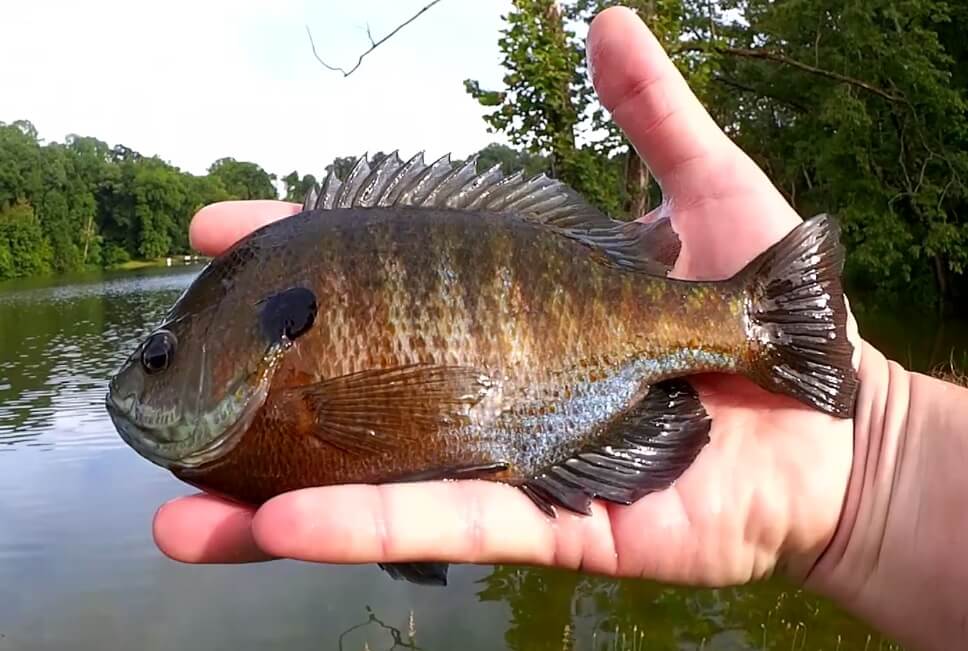 In the first episode this week I'm fishing a flooded lake using a Realistic Rig. Bass & Bluegill fishing in shallow water is easy using a finesse rig like this. This easy fishing rig consists of a size 8 hook, a gulp minnow & pinch on sinkers. I end up catching a couple of small largemouth bass and some big, beautiful panfish. These fish are closer to the bank in the flooded grass looking for something to eat. So when a lake floods, this can be a good time to try fishing in the shallow water. Try fishing with a Realistic Rig and you just might end up catching a few bass and bluegill.
Check it all out in the video below.
19,399 YouTube Views
---
Bass Fishing with a YUM Christie Craw – Texas Rig Bass Fishing Lure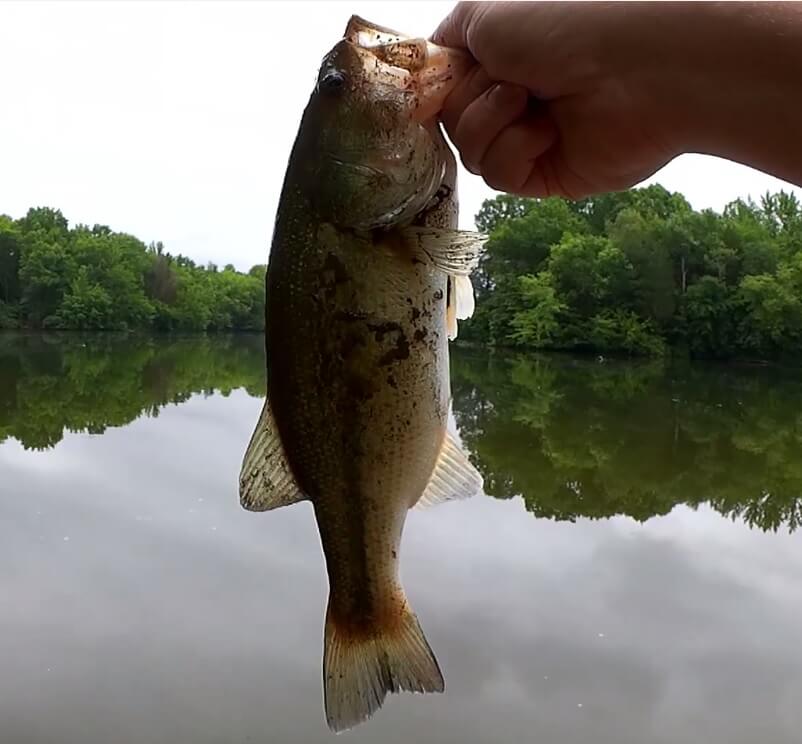 In the second episode this week, I'm out doing some bass fishing with a Yum Christie Craw in a new color, Green Pumpkin Flash! This Texas Rig bass fishing lure is about to face reality…and the reality is that it CAN catch some bass. Fishing this with a 1/4 oz worm weight and a 3/0 ewg hook, I'm able to catch 2 largemouth bass. One of the bass is about 1 lb and the second is a little quarter pounder with cheese. I also end up catching a green sunfish which shows this lure has appeal to other species too. So if you come across this color when looking at Yum craws, you might want to give it a try. It did catch two bass today.
Check it out in the video below.
11,523 YouTube Views
---
Finesse Bass Fishing with a Plastic Worm – Realistic Worm Texas Rig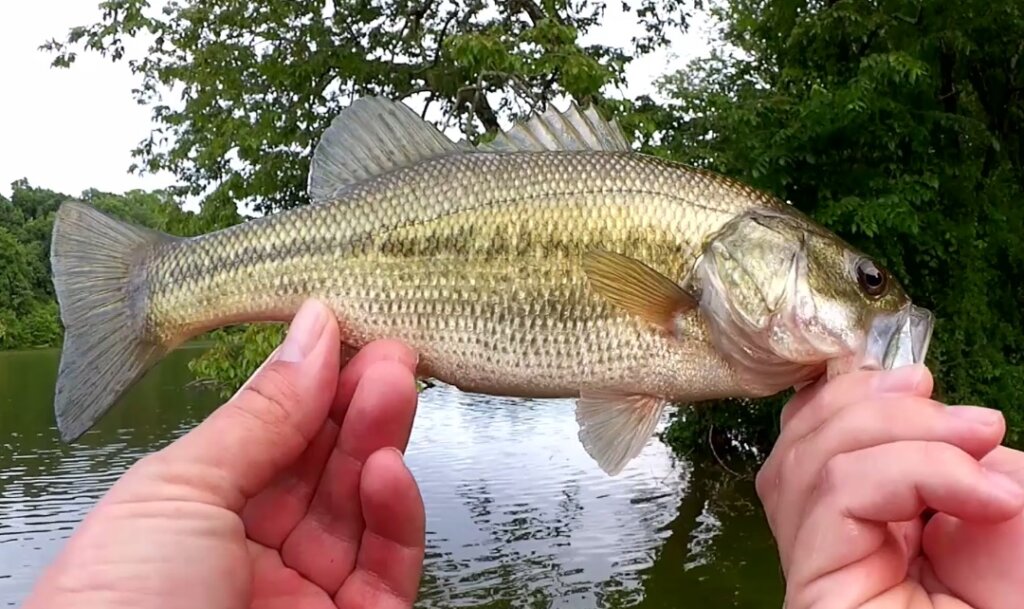 In the final episode this week, I'm finesse bass fishing with a plastic worm. I'm fishing this realistic worm on a finesse Texas Rig. I'm using a light spinning setup with 6 lb test line. The weight is a 1/16th oz weight and the hook is size 1 ewg. While fishing the bank I'm able to catch three largemouth bass in the flooded shallow grass. Before I leave, I decided to make a few more casts with a Rage Bug and I ended up catching a bass on that as well. So when the bass aren't in the mood to bite larger lures, sometimes a finesse Texas rig with a worm will get the job done.
Check it out in the video below!
15,693 YouTube Views