How to Catch Big Bluegill when its HOT – Easy Bank Fishing Tips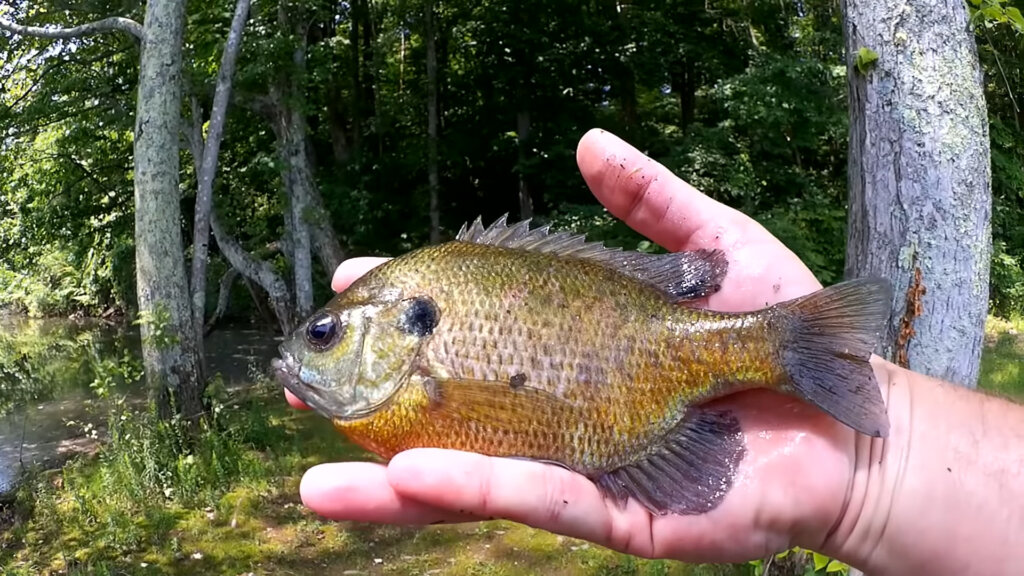 Want to know how to catch big bluegill when its hot? In the first episode this week we go over some easy bank fishing tips to catch big panfish when its hot and sunny. The first thing you want to look for is shade. I walk into the woods looking for some trees that hang over the water. That's when I notice a few logs and some bushes in the water. Before walking up to the bank, I make sure that my fishing lure is ready. Standing right on the edge of the bank without being ready can scare the fish away. Fishing with an artificial minnow on a Realistic Rig, I'm able to catch a bunch of big bluegill with great color. Remember, to catch big bluegill when its hot, look for some shade. Look for cover and be ready when you get to the bank.
Check it all out in the video below.
23,446 YouTube Views
---
Now is Good Time to Fish For Bluegill – Realistic Fishing Panfish Rig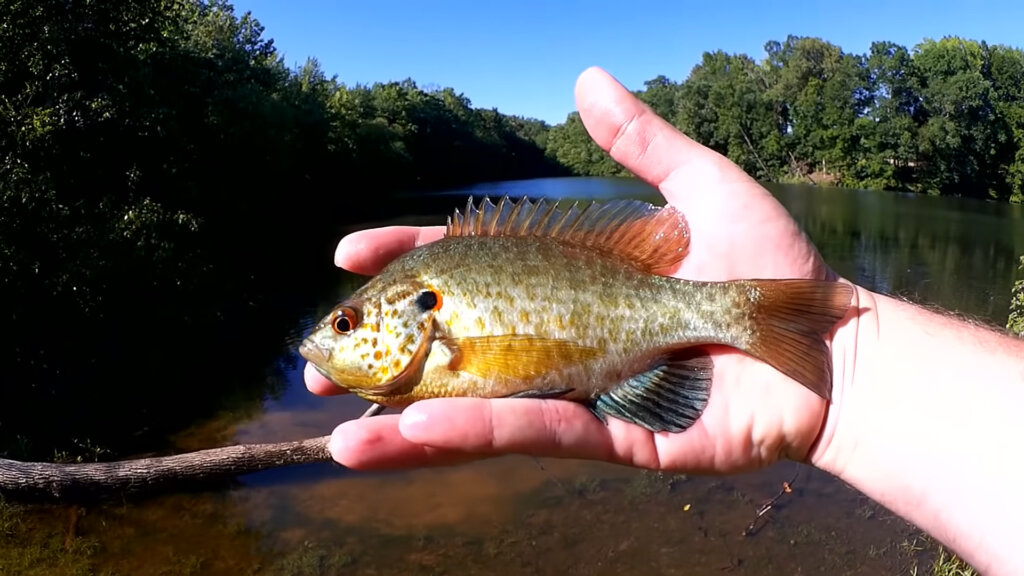 In the second episode this week we see that now is a good time to fish for bluegill with a realistic rig! This easy panfish rig can be used anywhere you would find bluegill and sunfish. If you aren't catching anything on a realistic rig, you're probably fishing in a spot with no fish at the moment. Today I start things out slow as I look for some bluegill. Instead of giving up, I keep searching for the fish until I find a school of bluegill and some sunfish. After that, I proceed to catch fish after fish after fish. Now is a great time to fish for bluegill, and the realistic panfish rig can help you catch even more!
Check it out in the video below.
14,065 YouTube Views
---
Realistic Fishing on a Billboard? Realistic Fishing Birthday Giveaway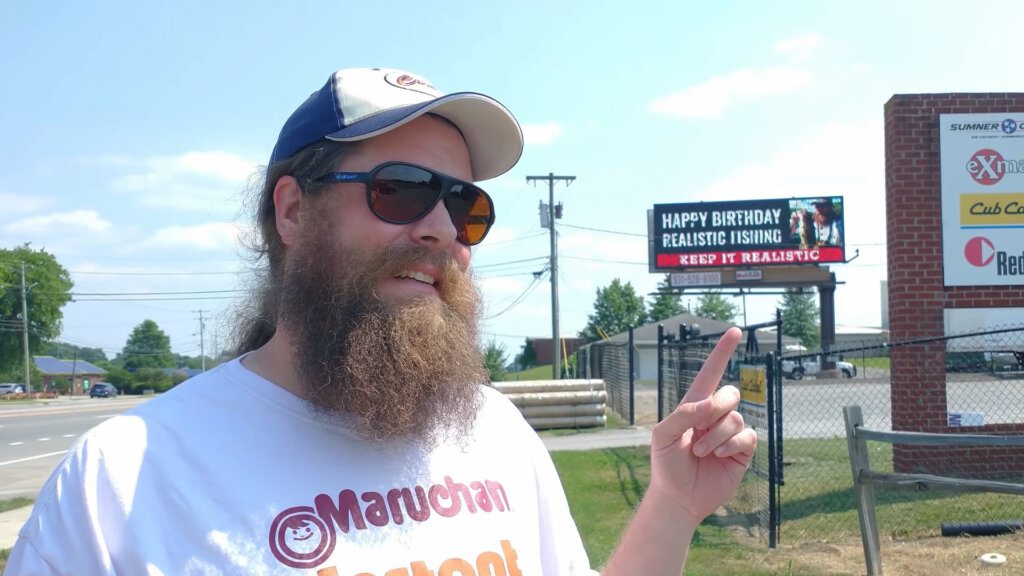 In the final episode this week we see Realistic Fishing on a billboard? That's right, Realistic Fishing was seen by everyone driving by this billboard! I was surprised by Miss Realistic with this awesome birthday present. I've been doing some fishing over the past week but it really has been slow so I'm in the studio today to open the mail including a giveaway. Up for grabs is a new spinning reel, a spool of line and small pile of lures. Big thanks to everyone who sends something in to the show. Good luck in today's Realistic Fishing birthday giveaway!
Check it out in the video below!
5,154 YouTube Views