Desperate Fishing for Summer Bass and Bluegill (Realistic Fishing)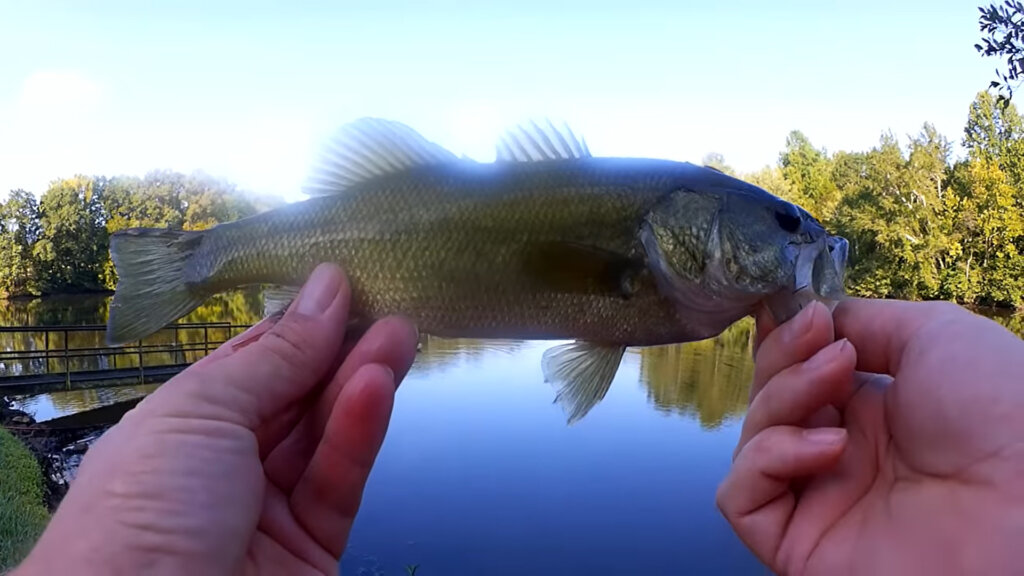 In the first episode this week we ask – are you feeling desperate to catch bass or bluegill during the summer? Realistic Fishing knows how you feel. Over the last few days I have been struggling to catch even one bass. Catching bluegill isn't exactly a picnic right now either. After days of catching nothing I finally got lucky on a wacky rig Yum Dinger. With fog on the lens, I am able to get a 3/4 lb bass to end the dry spell. When the bass and bluegill fishing isn't satisfying, all you can do is try again later. In this case one night made all of the difference. A one fish difference.
Check it all out in the video below.
11,657 YouTube Views
---
My Favorite Rig for TOUGH Summer Bass Fishing (Wacky Rig Yum Dinger)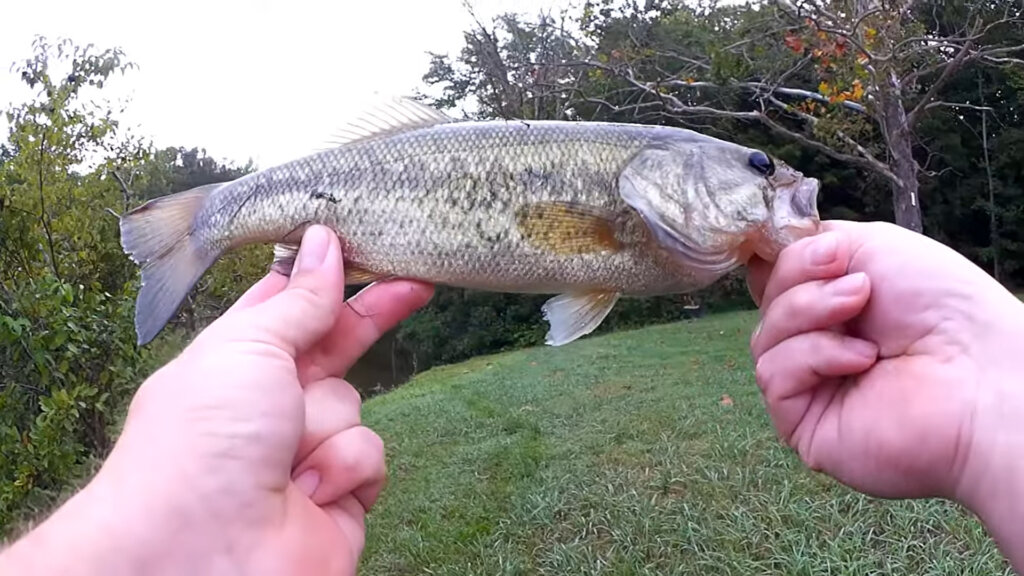 In the second episode of the week we see why the Wacky Rig Yum Dinger is my favorite rig for tough summer bass fishing. Today I am fishing with a five inch Yum Dinger in Watermelon Red Flake because I am desperate to catch a bass. I get to my spot at 6:20 am to start fishing. Soon after that, another person shows up to launch their kayak. I catch two largemouth bass while he sets up his boat. Then the other guy proceeds to fish right there at the same small park, even though he can go anywhere else on the lake. Frustrated, I leave to fish somewhere else without any luck.
Watch what happened in the video below.
11,434 YouTube Views
---
YUM vs PowerBait – Wacky Rig Bass Fishing (Catch 45% More BS!)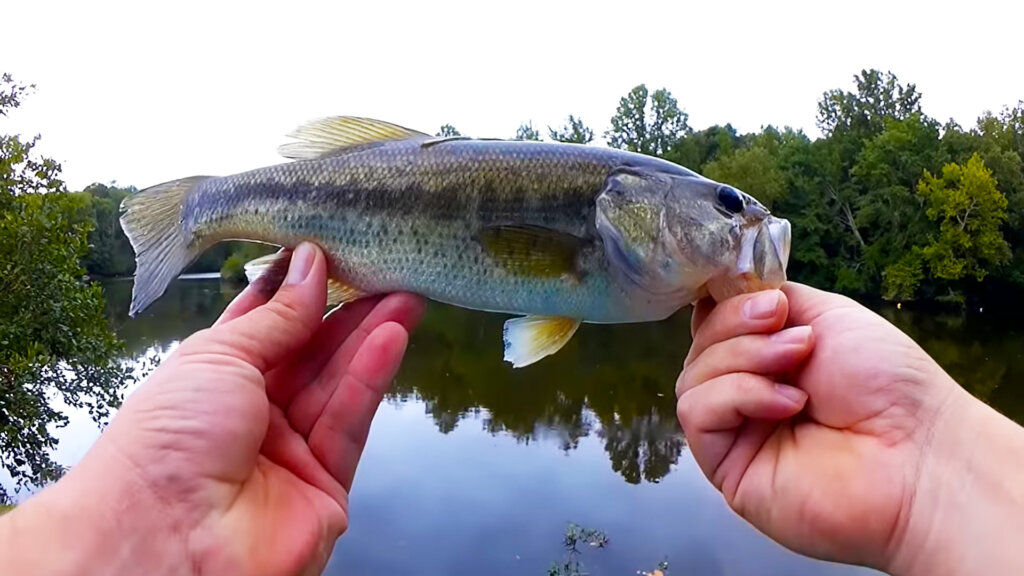 For the final episode this week we put up YUM vs Powerbait in this wacky rig bass fishing comparison. Will the Powerbait catch 45% more bass? I call BS. During slow fishing conditions, I wan't all of the advantages I can find. However this video shows that promises on the package are very often dishonest and have little to do with practical fishing. I had more bites, and more catches on the YUM Dinger today! I fished the same location back to back and caught a bass on the second pass using the Yum. Maybe the powerbait catches 45% more fish under certain scientific conditions, but today… it couldn't even get a bite.
Check it out in the video below.
13,058 YouTube Views