Surprising Fish Catch on a YUM Dinger! Bass Fishing Surprise Catch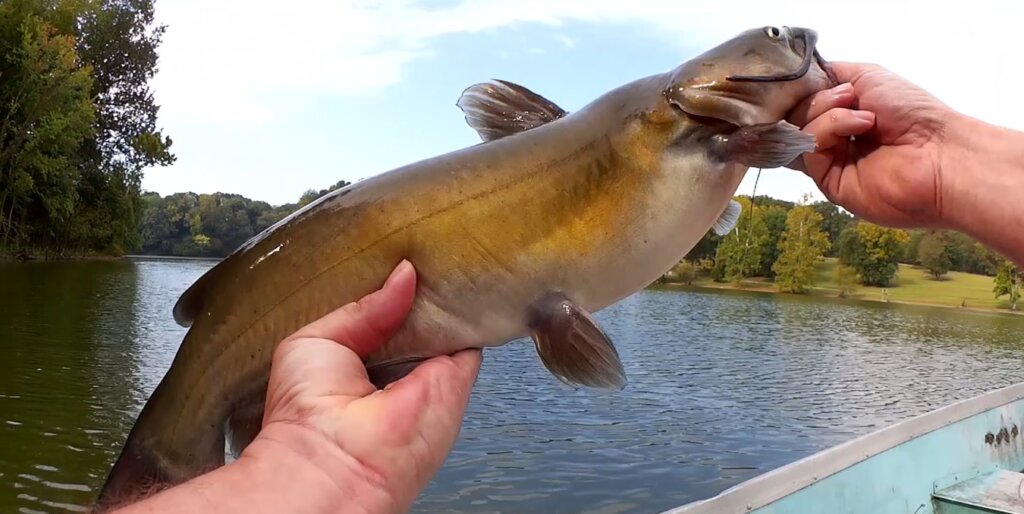 In this episode, check out this surprising fish catch on a Yum Dinger. I'm out bass fishing when I get this surprise catch instead. The day is off to a good start when I get the first bass of the day on a Yum Dinger. I'm fishing with a Texas Rig and using a 3/0 ewg and a 1/4 oz worm weight. When I get the second fish of the day on the hook, I'm surprised by how strong it is. The mystery fish is thrashing by the boat and putting up a great fight.
It turns out to be a 6 pound channel catfish and not a bass. You never know what you might catch on a Yum Dinger.
Check it out in the video below!
7,967 YouTube Views
---
Bass Fishing with a Cheap Baitcaster in a Small Boat – Catching Bass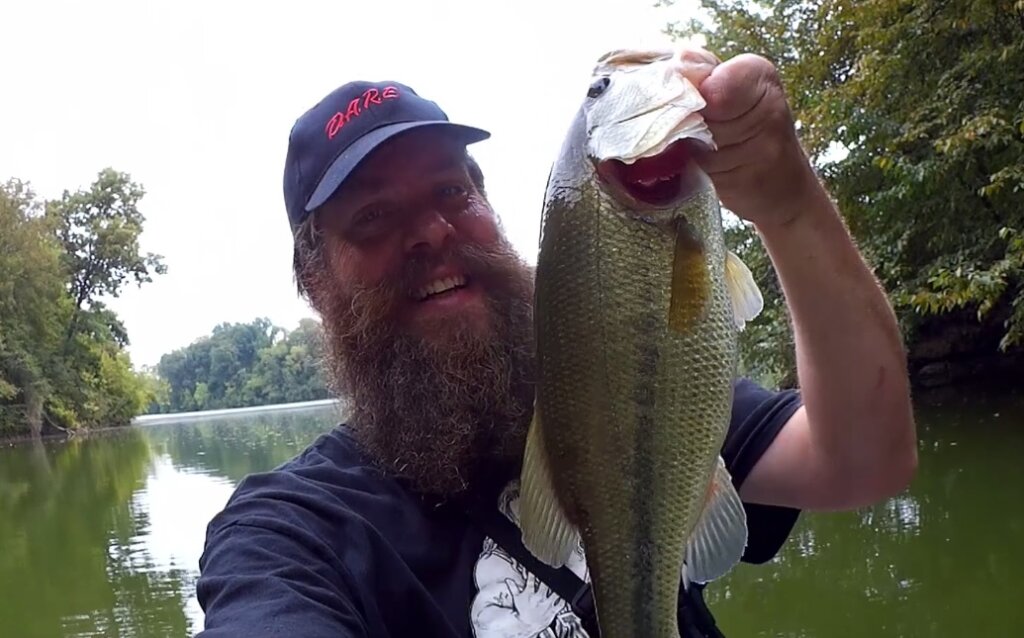 Bass fishing with a cheap baitcaster in a small boat, and still catching bass! In this episode, once again I am using the $30 baitcaster from Ozark Trail. I'm out in the 12 ft aluminum boat and still fishing with the Yum Dinger. From the other side of the lake I end up catching a nice big largemouth bass! This bass is between 2 – 3 pounds. After fighting the wind for a good while, I make my way back to where I started in an attempt to catch more bass. I catch two more right before its time to go. You can still go bass fishing with a cheap baitcaster, even from a small boat.
6,347 YouTube Views
---
How To Fish TOPWATER Texas Rigs for Bass! (Fall Topwater Bass Fishing)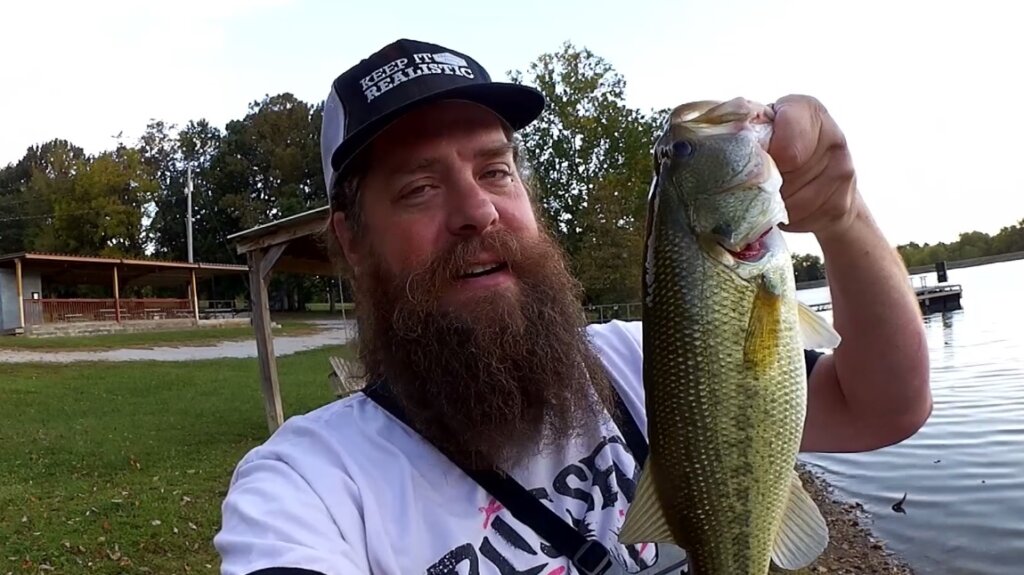 In this episode we see how to fish Topwater Texas rigs for bass! Topwater bass fishing heats up in the fall. When it starts to cool off outside, I start throwing more topwater. Today I'm fishing with a Yum Christie Craw on a 3/0 EWG hook. I like to fish this unique style of topwater close to the bank. Watching the fish chase down the lure is really exciting! When fishing topwater, be ready for strikes that miss the lure but don't worry about it too much. The bass will eventually grab the lure and then its on! Fall topwater bass fishing is fun and exciting. Try a Texas Rig on top and see what you can catch.
See it all in the video below!
8,004 YouTube Views