Summer Creek Fishing For Bass and Panfish – Fishing with Hellgrammites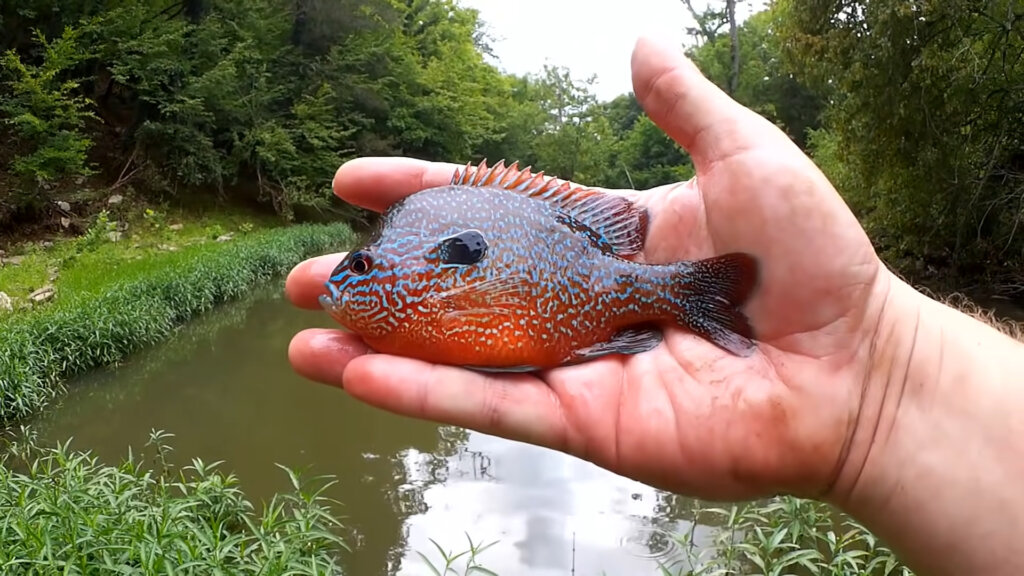 In the first episode this week I am doing some summer creek fishing for bass and panfish. I am fishing with hellgrammites this time hoping to find what the water holds. Seth and I end up catching a good variety of fish including shiners, long ear sunfish, green sunfish, and a largemouth bass. The long ear sunfish are the most colorful fish I know of here in middle Tennessee. I am looking forward to doing more creek fishing this summer. If you have a chance to do some summer creek fishing, maybe try a hellgrammite. I know they can catch both bass and panfish.
Check it all out in the video below.
10,285 YouTube Views
---
Realistic Bass and Bluegill Fishing from the Bank (Lures & Live Bait)
In the second episode this week This is realistic bass and bluegill fishing from the bank using lures & live bait. I am bank fishing at two locations today and using two different baits. In the first fishing spot I catch a nice largemouth bass, and a single bluegill. After moving to another park I catch a lot more bluegill but no bass. I did get a bite, but I was unable to hook it. Summer can be a tough time to be out fishing from the bank but bass and bluegill can still be caught. As long as you keep it realistic, you wont be disappointed.
Check it out in the video below.
36,627 YouTube Views
---
TEXAS RIG vs NED RIG! Easy Bass Fishing Tips to Catch More Bass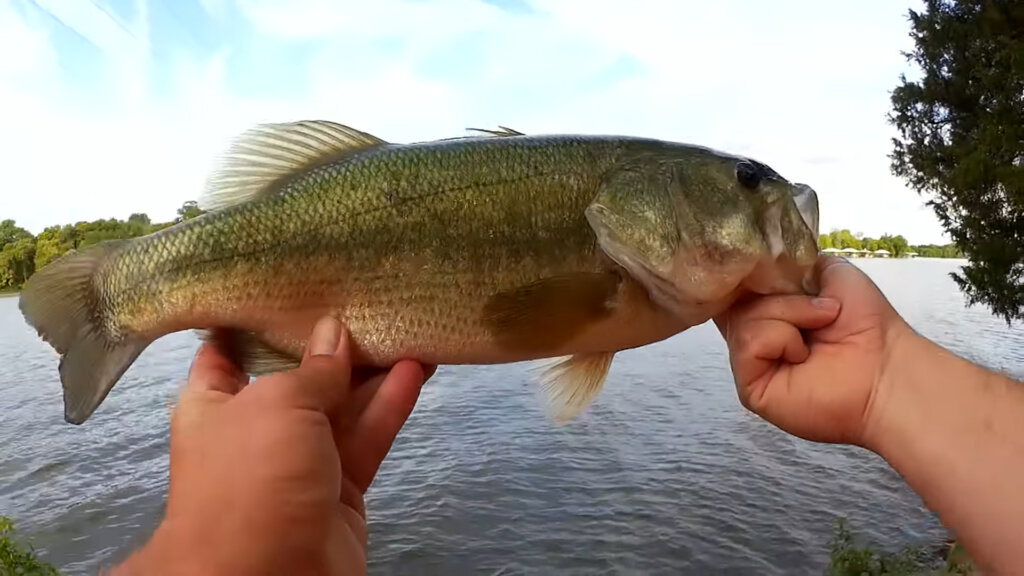 In the final episode this week some easy bass fishing tips to catch more bass and less snags! Today we are putting the Texas Rig vs the Ned rig to see which will perform better at my lake. I start fishing the ned rig and quickly realize I am going to catch a ton of snags. I fish it for about ten minutes but can't catch anything but logs and rocks. On the first cast with the Texas Rig I catch a big largemouth bass! And since I am not getting snagged all the time, I manage to catch 3 more fish after that. If you have a lot of snags in your lake or pond, it is easy to see that a Texas Rig catch more bass and less snags.
Check it out in the video below!
16,197 YouTube Views