Casting Small Weights With the Abu Garcia Black Max Baitcaster
In the first episode this week, I'm out in a parking lot demonstrating how to cast small weights with a Baitcaster, today I am using the Abu Garcia Black Max Baitcaster. The heaviest weight I'm casting today is 1/2 ounce and the lightest is a 1/32 ounce. These weights represent different sizes and weights of various fishing lures. Heavier lures like a lipless crankbait typically weight around 1/2 oz while lighter lures like a Ned rig comes in closer to 1/16 oz. Even super light lures in the 1/32 oz range can be cast around 30 feet if you are experienced with a baitcaster.  Just another helpful tip showing that you don't need a $200 baitcaster to cast small weights and light lures. Practice is the best way to improve your casting.
Check it all out in the video below.
11,199 YouTube Views
---
How to Cast Light Lures on a Cheap Baitcaster! Easy Tips for Beginners
In the second episode this week we have another demonstration for how to cast light lures on a cheap baitcaster. These easy tips for beginners really can be applied to almost every entry level baitcaster. I'm using a 5 year old Abu Garcia Black Max for this demonstration. A recent comment on the last episode claimed that I would NOT be able to cast plastic lures and skirted jigs anywhere near as far as the weights themselves. We see in this episode that boy, was he ever wrong. In fact, I was actually able to cast the complete fishing rigs even further! In this video I try casting everything from 1/32 ounce up to 1/2 ounce. This episode ends with a couple of helpful tips about setting up your tension and magnets before casting.
Check it out in the video below.
16,429 YouTube Views
---
Hellgrammite Catches Big Bass in a Small Creek + Fishing Reel Winner!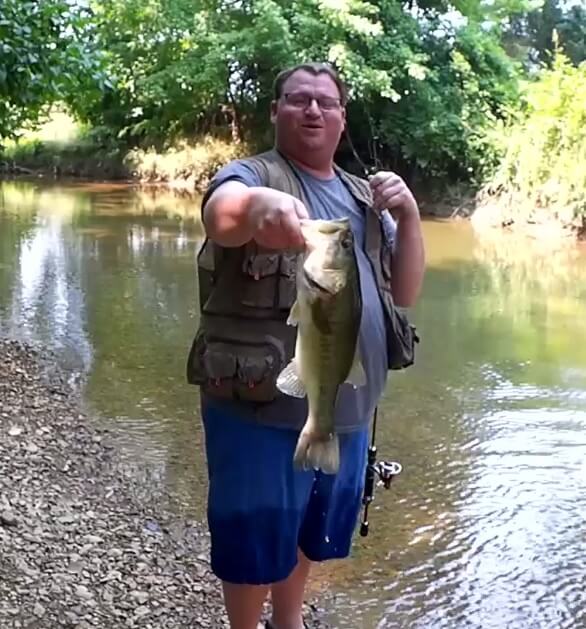 In this episode, watch what happens as we see a hellgrammite catch a big bass in a small creek – and it's time! See if you won the fishing reel from my Birthday Giveaway. I've been able to catch a few bass here and there lately, but this time it was Seth who ends up catching the biggest fish of the day. For a creek, this sure is a big bass! He catches this guy right in front of me on a plastic hellgrammite lure. I also end up catching a rock bass but it looks pretty small compered to his largemouth bass. Since that is all we caught today, we also see a catch from the day before which was a single bass on a wacky rig. Big congratulations to today's winner and Good Luck to everyone else in the next one!
Check it out in the video below!
7,337 YouTube Views
---
Realistic Bass Fishing with Cheap Lures from Walmart – Texas Rig Craw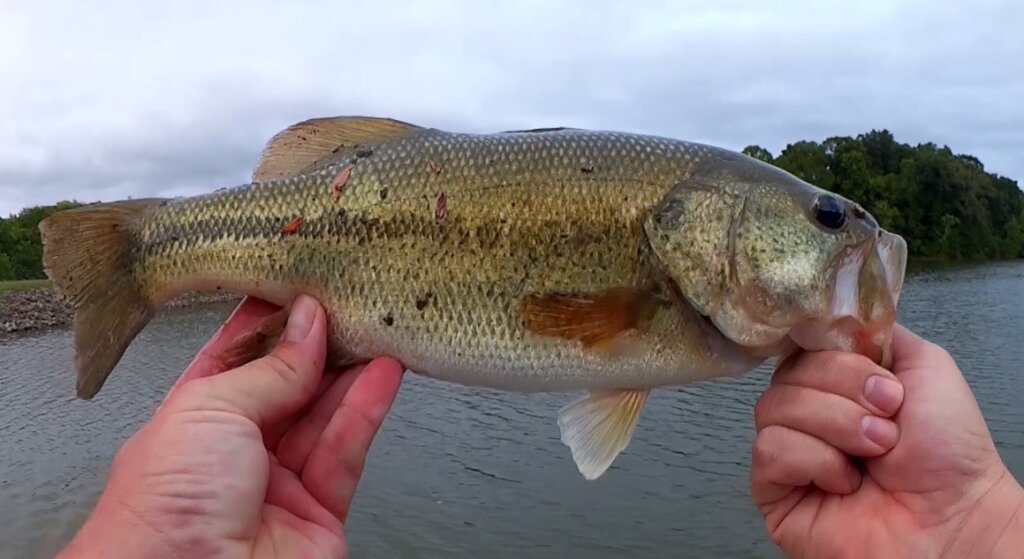 In the final episode this week, we're doing some Realistic bass fishing with cheap lures from Walmart. The Texas Rig Craw I'm fishing today is the Arkie crawfish jig trailer. This craw retails for a whopping $1.25 per 5 pack. I'm able to catch three largemouth bass as I am walking the bank. The first bass is a little quarter pounder with cheese that I catch it near some downed trees. The second bass I catch today is a 1.5 pound bass that I find hanging out near a boat ramp. Finally I catch a 3/4 pound bass and boy, did he swallow that crawfish.  So just because it says jig trailer on the package doesn't mean you can't Texas Rig it. As I've said for years and still do, try some cheap lures from Walmart, you just might find yourself catching a few nice bass.
Check it out in the video below!
10,814 YouTube Views