Shopping for Deals at Academy During the Fishing Lure Shortage!!!
This week's first episode we ask: Have you tried shopping for lures during the fishing lure shortage? This week I went shopping for deals at Academy and finally found some good gear on clearance! While many stores have been near empty and today some sections of the store were picked clean, other sections actually had a few clearance items! I got a good variety of  crankbaits, chatterbaits, spinnerbaits and more. I also found some large circle hooks! If you are experiencing a lure shortage this year like most of us, don't give up on finding the deals. I found all of these fishing lures at Academy. Luckily not only were they in stock, they were on sale!
Check it all out in the video below.
7,738 YouTube Views
---
When Fishing with Live Bait Works Better Than Lures! Big White Bass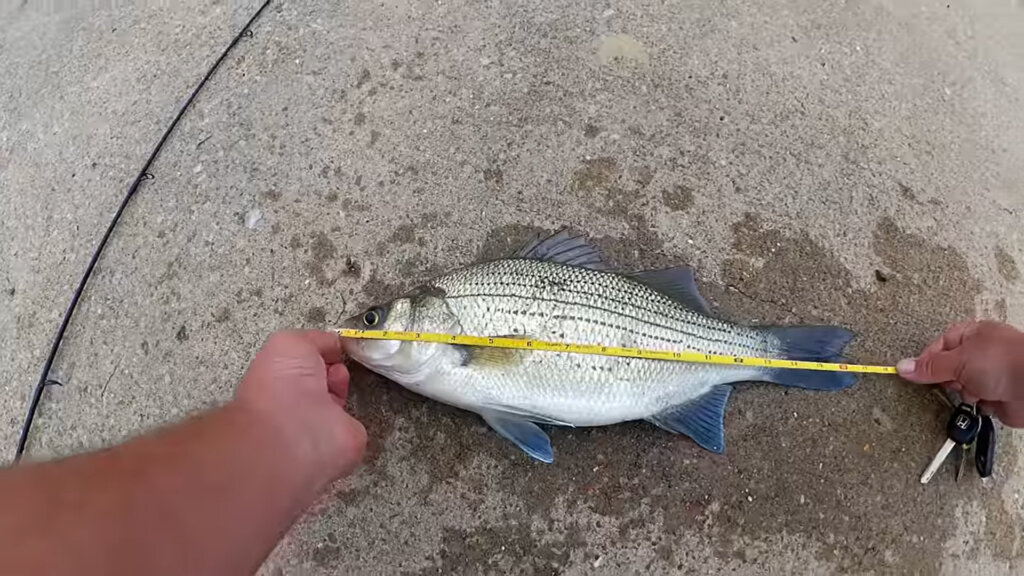 In the second episode of the week we see when fishing with live bait works better than lures! I caught this really large white bass on live bait when I couldn't even get a bite on lures. I initially tried fishing with a swimbait with no luck. I then tried fishing with a crankbait and again I didn't catch anything. I almost gave up but then I tried fishing with a live shad that I caught on the spot. I ended up catching a big white bass on the very first cast! This bass was 16.5 inches long which is just 1.5 inches short of a trophy. At times when you just can't seem to get a bite on any lures, its can be worth a switch to live bait, you just might catch a huge white bass.
Watch what happened in the video below.
12,687 YouTube Views
---
How I Accidentally Catch the BIGGEST Fish in the Lake on a Persimmon!
In the last episode this week, we see how I accidentally catch the biggest fish in the lake on a persimmon. You heard that right, I picked a persimmon up off the ground and end up catching  a huge fish! A persimmon is a fruit that grows on trees  in Tennessee. It sort of tastes like an apricot and I had the feeling it could make a good bait. I was actually trying to catch a catfish but ended up catching something else. I caught a beast of a grass carp that weighed between 30 to 40 lbs! I did NOT want to take him out of the water so I don't have an exact weight. So in the future if you have a fruit tree hanging over the water, try fishing below it. You might end up catching the biggest fish in the lake!
Check it out in the video below.
21,729 YouTube Views