Buying Fishing Gear at Academy because I have a Coupon – Want Some?
For the week's first episode I've gone out and bought some fishing gear at Academy Sports all because I have a coupon. Time to share it with my subscribers! We check out a few marine accessories and the different fishing lures I picked up since I could save a few bucks. I bought some terminal tackle like bobbers and hooks. I also bought some fishing gear like reels. I also grabbed a few odds and ends that I need for boat maintenance since I do hope to take it out more often when the weather cools off. When watching, keep in mind that all of these items are regular price because I couldn't have used the coupon otherwise. Good luck to all who enter!
Check it all out in the video below.
9,246 YouTube Views
---
How Do I Catch My First Bass at a New Lake? (Hint: Its on Topwater)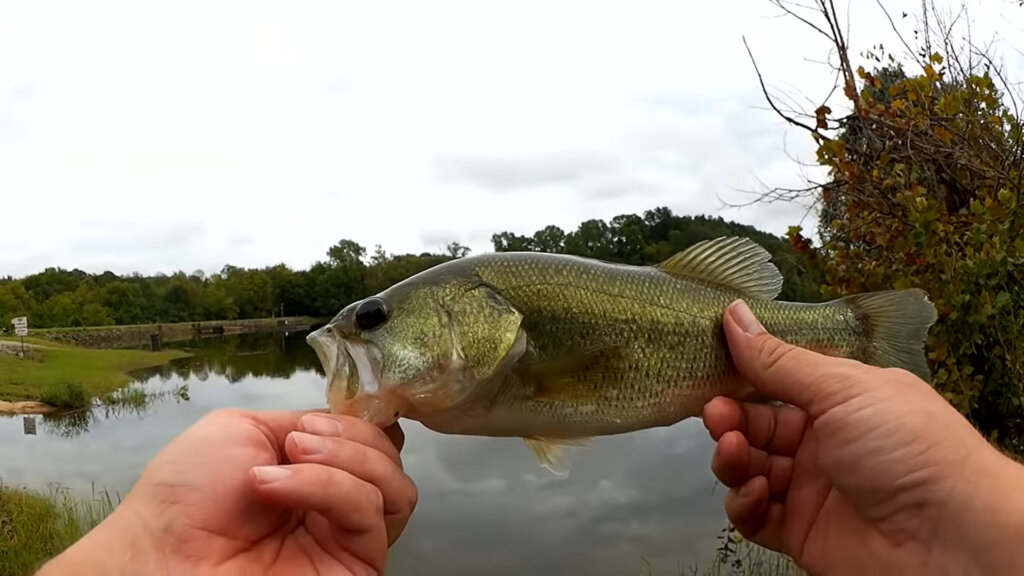 The second episode of the week is How do I catch my first bass at a new lake? Here is a hint, its on topwater! Oh yeah people, I caught my first bass at the new lake. I am really excited to finally figure something out that worked to get that bass. It did take me a few tries to eventually get a bass to bite, but I am glad it worked out. I had tried wacky rigs, plastic worms, and more with no success. Eventually I went with the topwater and am so happy I did. Finally – I caught a bass! So if you are ever wondering how to catch your first bass – even when you're at a new lake, topwater might be just what the bass ordered.
Watch what happened in the video below.
10,658 YouTube Views
---
Early Fall Topwater Bass Fishing from the Bank + Walmart Lure Buys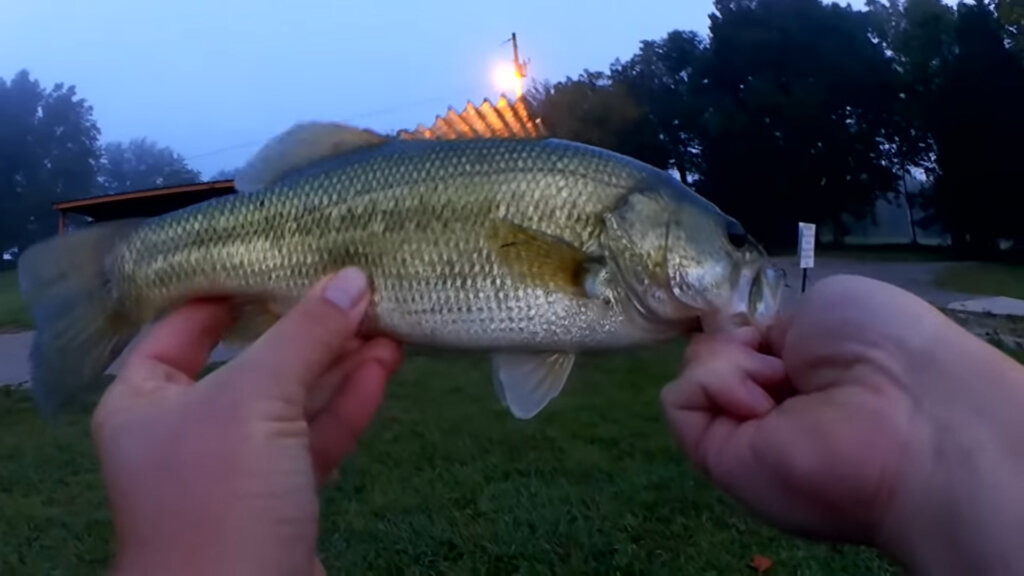 In the last episode this week I'm doing some early fall topwater bass fishing. I follow it up with some Walmart lure buying. The bass fishing is finally starting to improve now that the weather is cooling off. I just caught another bass on a topwater popper. This time I was able to catch it at 6:30 a.m. next to a dock. I didn't get another fish that morning so I decided to go to a local Walmart and look for some fishing lures. I'm glad I did because I scored a good pack of weights. As if cools off, If you have a chance to try some topwater fishing, consider trying a popper. And don't forget if you see a package of worm weights, you might want to buy it.
Check it out in the video below.
11,992 YouTube Views