Fishing for Bass and Bait – Catching Big Shad & Small Bass from Shore!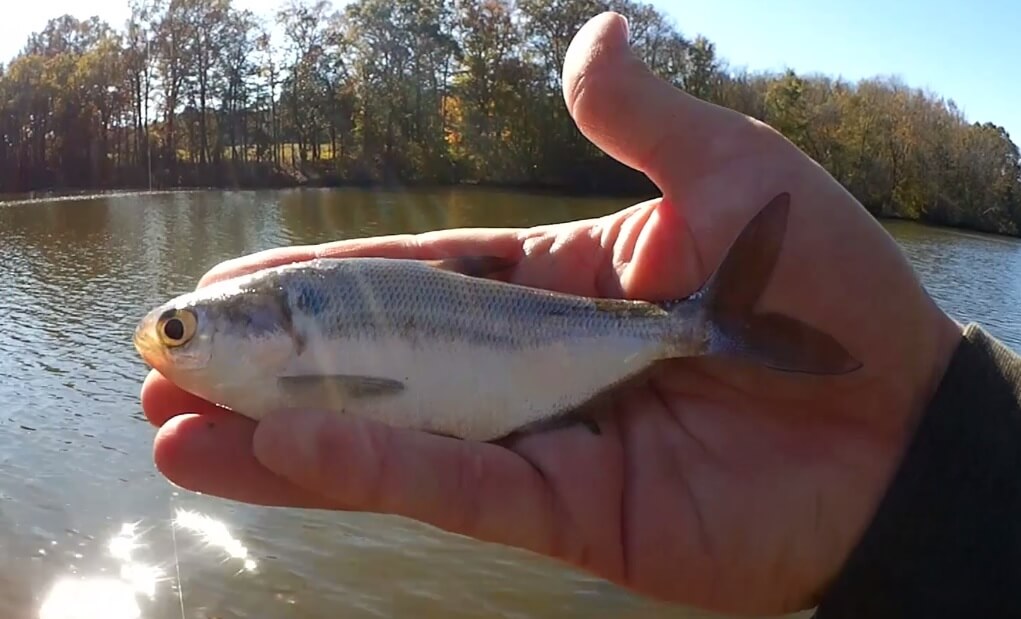 In the first episode this week I'm fishing for bait and some bass but turns out I end up catching small bass and big shad. At certain times of the year from the shore you can catch both bait AND bass. I found that the large shad were hanging out in the back of this creek but there were no large bass to be found. I caught a yellow bass on a live shad and found fairly small 5 inch bass using a jerkbait.  I will say the large gizzard shad stole the show today but when the shad are this big, it does take a pretty big bass to get a bite. Unfortunately for me today there were no big fish feeding on them. Hopefully next time I'll end up with some small bait and some big bass.
Check it all out in the video below.
6,775 YouTube Views
---
Old Bass Fishing Lures Score For Me – Free Yamamoto Senkos For You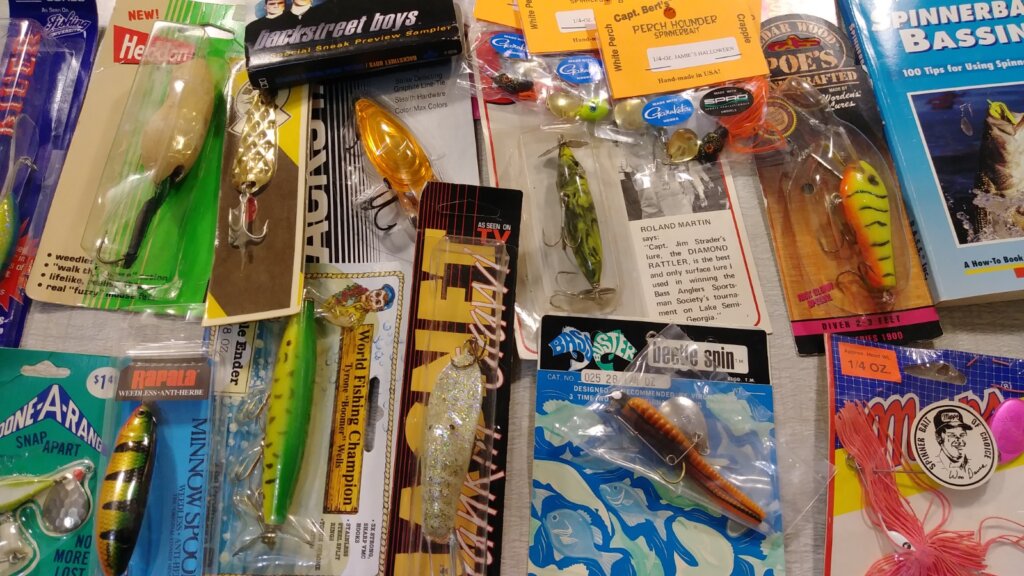 In this second episode this week, we check out an old bass fishing lures score for me and some free Yamamoto Senkos for you! So when the fish aren't biting out there, I always have a good time checking out fishing lures. Today I received a package with many retro fishing items including spinnerbaits, crankbaits and even some flying lures. The lures in this episode really take me back to the 80s and 90s. When I was young I used to wonder if I would ever be able to have as many fishing lures as there were at the store. Turns out that day just might have arrived. Big thanks to everyone who sends things in to the show whether it is bass fishing lures, pictures, letters or artwork. Having fun looking through old bass fishing lures like these always helps the boredom when the fishing is slow. Good luck to everyone & a big special thanks to RetroBassin for the great lures and trip down memory lane.
Check it out in the video below.
7,093 YouTube Views
---
How to Change Line on a Spinning Reel + Fall Jerkbait Bass Fishing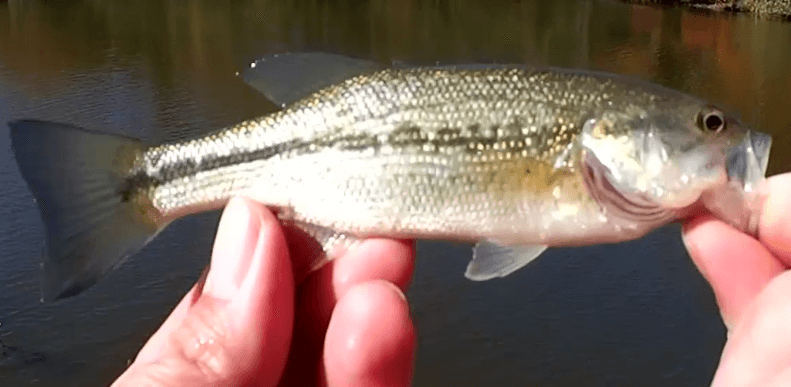 In the final episode this week I'm doing some fall jerkbait bass fishing and show you how to change line on a spinning reel. The fishing line on my spool is now a few months old. Its getting some line twist and is starting to run low. So in this episode I'm spooling up some fresh 8 lb test Omni Flex fishing line. It really is a quick and easy thing to do if you follow these simple tips. Once I get the new line on the reel I manage to catch a green sunfish and three small largemouth bass.  As of late, it seems the only lure I can get a bite on is a jerkbait and it turns out that today is no exception. So if you're running low but you think you don't have enough time to replace your line, check out this video, you might be surprised by how quickly you can change it.
Check it out in the video below!
10,670 YouTube Views