Bank Fishing With Lures – My Favorite Fall Lure For Bass and Skipjack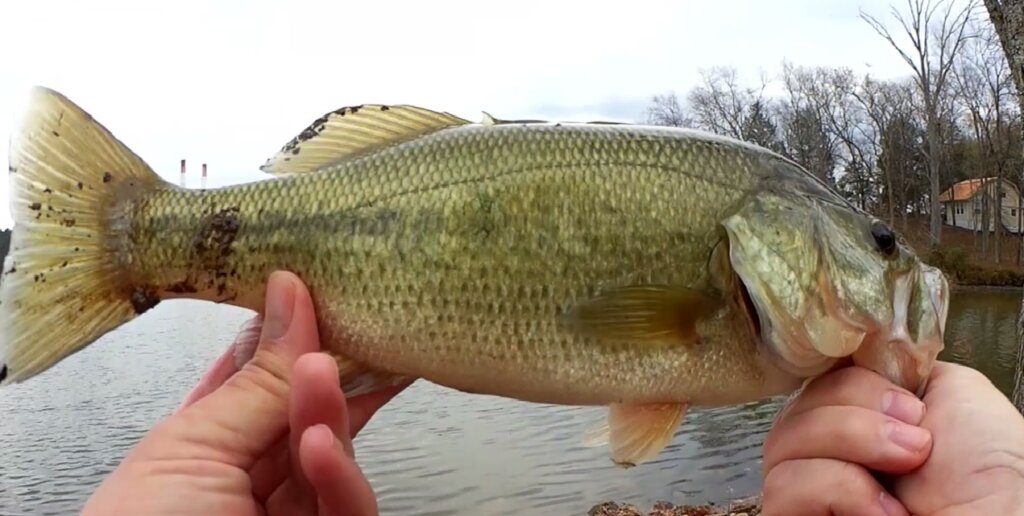 Bank Fishing with lures catches bass in the fall. My Favorite fall lure for bass and skipjack is a small jerkbait. This particular one is a Salmo Minnow. Today I catch a total of three largemouth bass with the largest being about one pound. The other two bass were a bit smaller. I also catch a fe nice sized skipjack on the tiny minnow. This minnow is small enough to not intimidate the fish I am after. But also large enough to notice.
I am having a good time fishing for bass from the bank, even in fall. Having my favorite fall lure helps!
7,078 YouTube Views
---
Fishing Under a Bridge for Bass and Bluegill – Boat Fishing Locations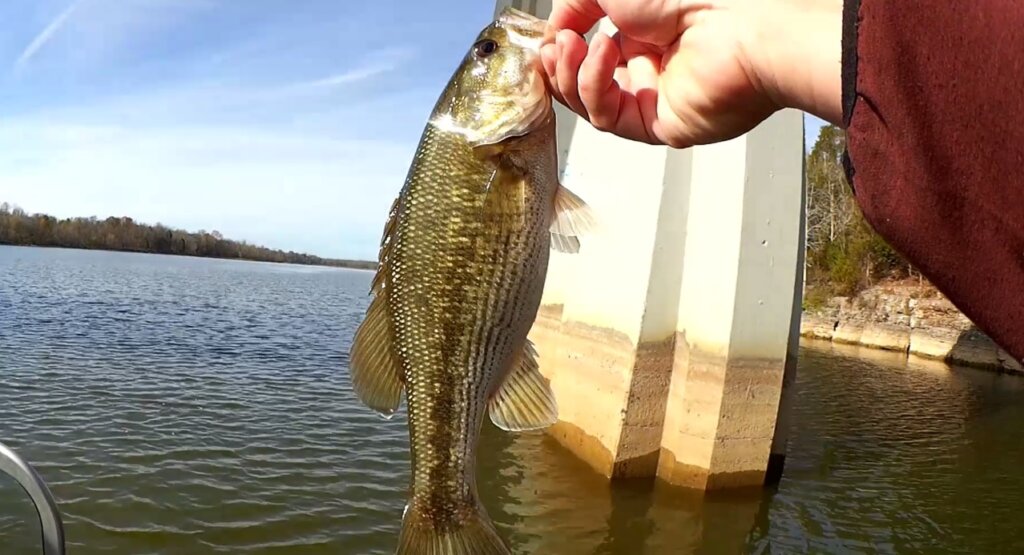 Today I am out fishing under a bridge for bass and bluegill with i_fish. We are out in the boat looking for good fishing locations on the lake. In this two part series we fish humps, flats, and under the bridge. I catch bass, bluegill, and yellow bass on this trip. I catch them on a small artificial minnow (Gulp Minnow). And I even catch one with i_fish's rig. Right now, the bridge is a good place to find spotted bass. As well as bluegill, and many other species I'm sure. Stay tuned for part two with more boat fishing in different locations.
Check it out in the video below!
5,375 YouTube Views
---
Fall Fishing for Crappie Bass & Bluegill – First Fall Crappie Catch!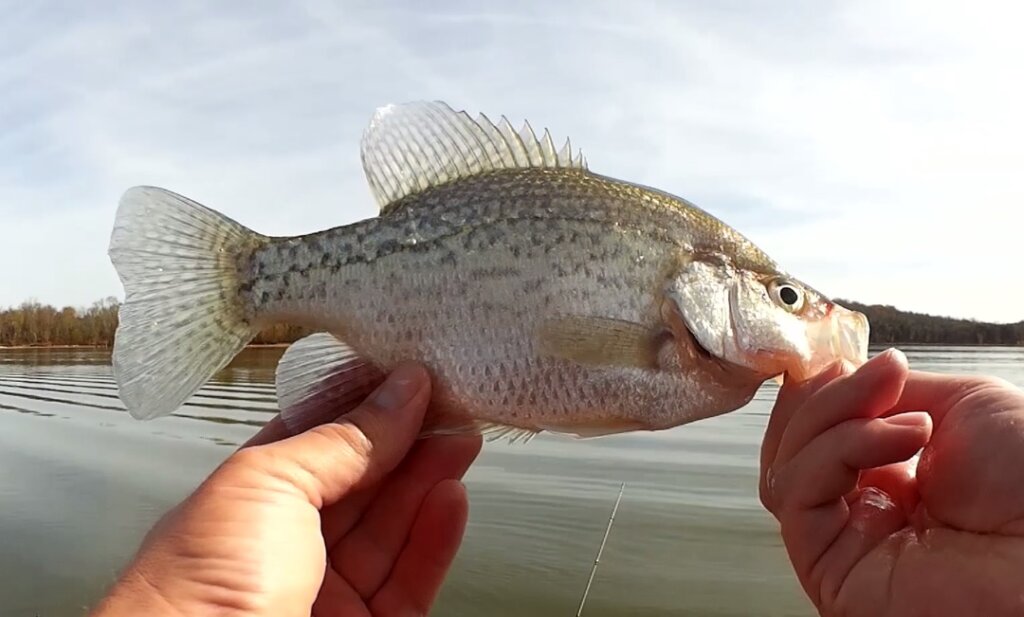 This is the conclusion of the fall fishing for crappie, bass, and bluegill. Including the first fall crappie catch! Picking up where the last video left off, I catch another spotted bass near the bridge. Then after moving out into open water, I catch a nice 10 inch crappie. I_fish also catches a few crappie. Then he hooks into something big! Too big. The fight goes on for over 20 minutes before losing the mystery fish in a snag. During one last try at the bridge, I manage to catch a few more fish including a nice big bluegill!
See it all in the video below!
3,260 YouTube Views