Fishing With a Strike King Red Eyed Shad on the Ozark Trail Baitcaster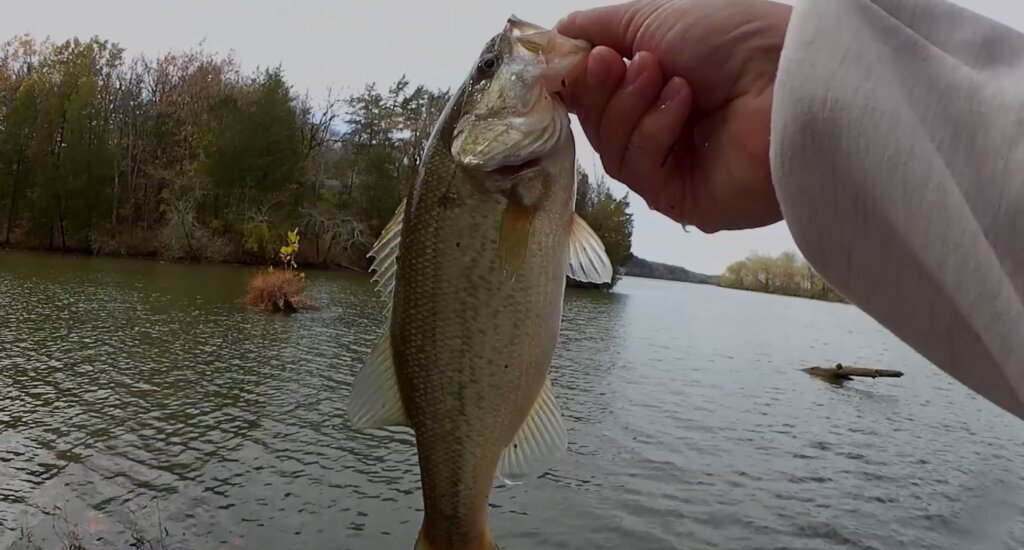 In this episode I'm fishing with a Strike King Red Eyed Shad on the Ozark Trail baitcaster, and I actually catch a couple of bass! I start out fishing with a jerkbait on a spinning combo, and catch one tiny bass. But then I swap rigs and fish with the lipless crankbait. I quickly catch one quarter pounder down by the log. I also show some footage from yesterdays skipjack on the same Strike King crankbait. Finally I end the trip on the nicest bass of the day, a half pound bass.
Not too bad for a cool fall day, and the Ozark Trail baitcaster from Walmart, caught 2 more bass.
6,435 YouTube Views
---
Fall Bank Fishing With Live Minnows and Jerkbaits (Live Bait & Fake)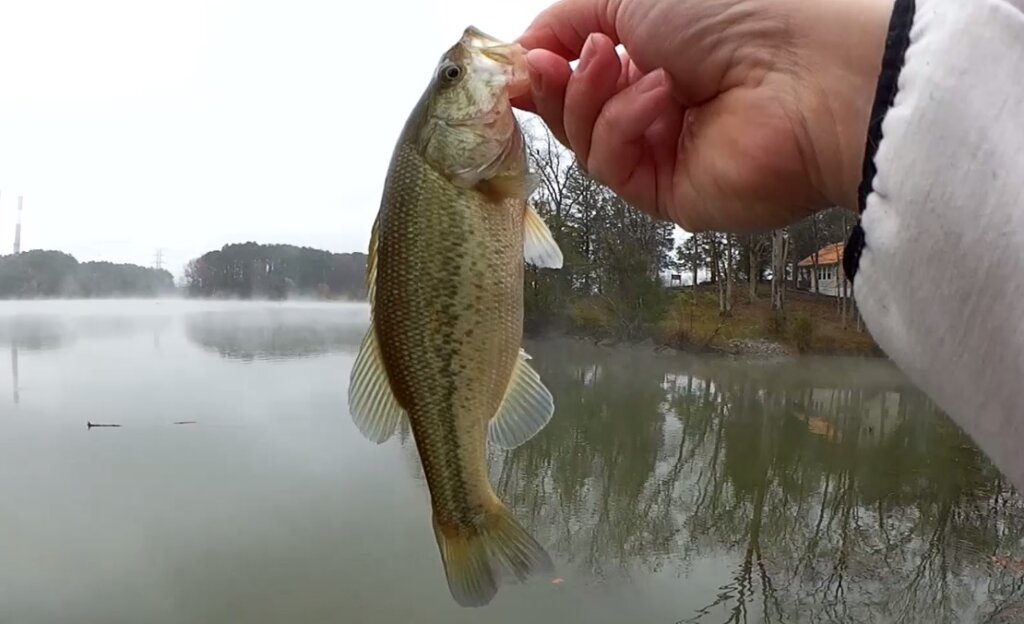 In this episode we're doing some fall bank fishing with live minnows and jerkbaits. Fishing with live bait or fake (artificial) are both catching fish right now. I am catching some small largemouth bass as well as skipjack on the small jerkbait. The only thing I could catch on the live minnows was a large skipjack about 12 – 13 inches. The fall bite is a bit tricky right now but fish are still being caught.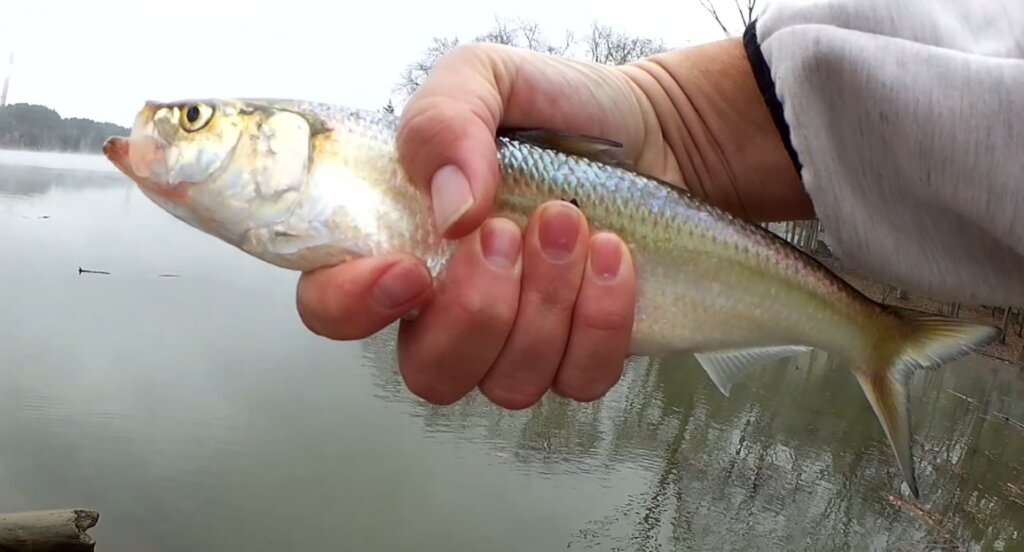 If you want to try your luck this fall, maybe live minnows or a jerkbait is the way to go. You just might catch a few bass or some skipjack.
Check it out in the video below!
4,791 YouTube Views
---
Fishing With a Weightless Texas Rig? Simple Finesse Rig for Topwater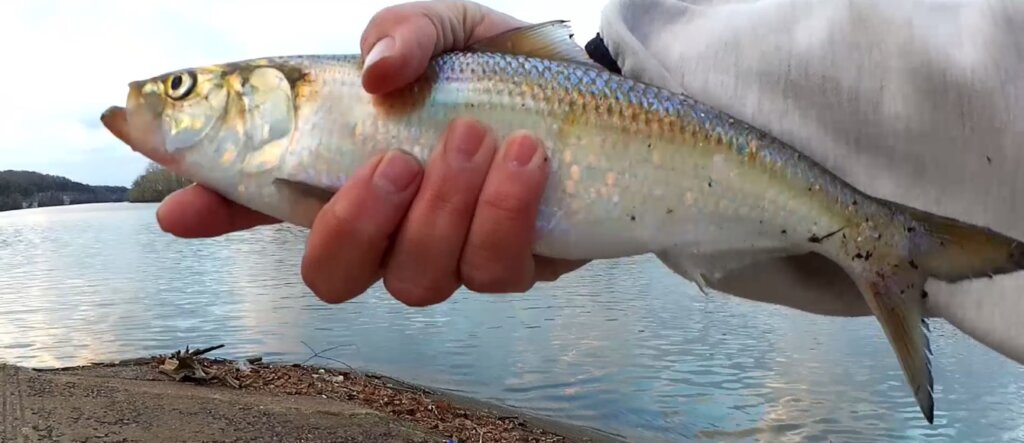 In the final episode of the week, I'm fishing with a weightless Texas Rig. This simple finesse rig can be fished as topwater and below the surface. The only weight on this rig is from the hook. I am using a Powerbait HD minnow as my lure. I catch a couple of small largemouth bass, as well as some big skipjack herring. Watching fish hit the rig as I skim it across the surface is really exciting.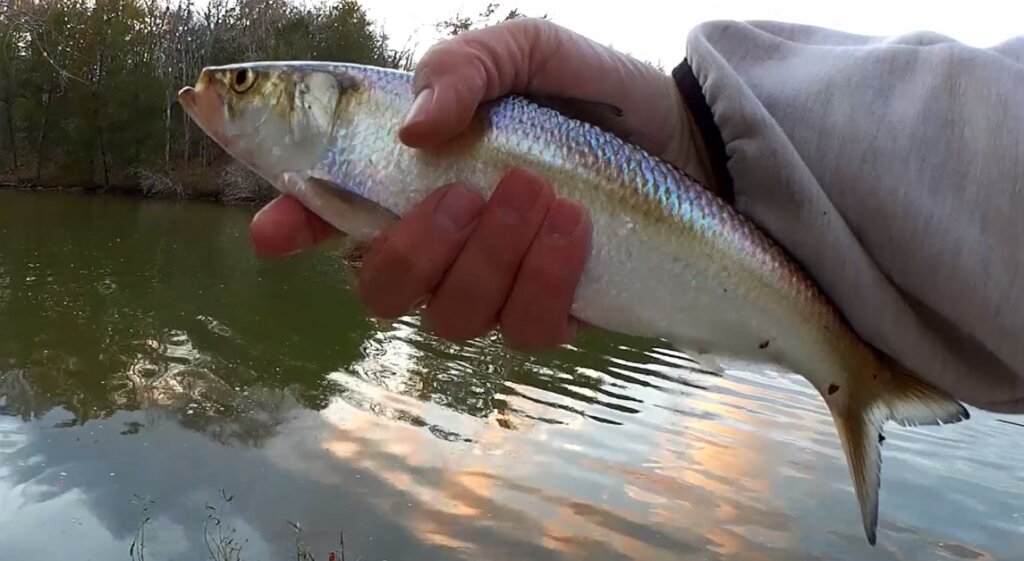 If you want to try a fun finesse rig that can also be fishes as topwater, maybe try a weightless Texas Rig like I am fishing here. You just might catch a bass or a skipjack.
See it all in the video below!
5,945 YouTube Views