Fishing Lures MEGA BOX! Bass Fishing and Saltwater Lures for YOU!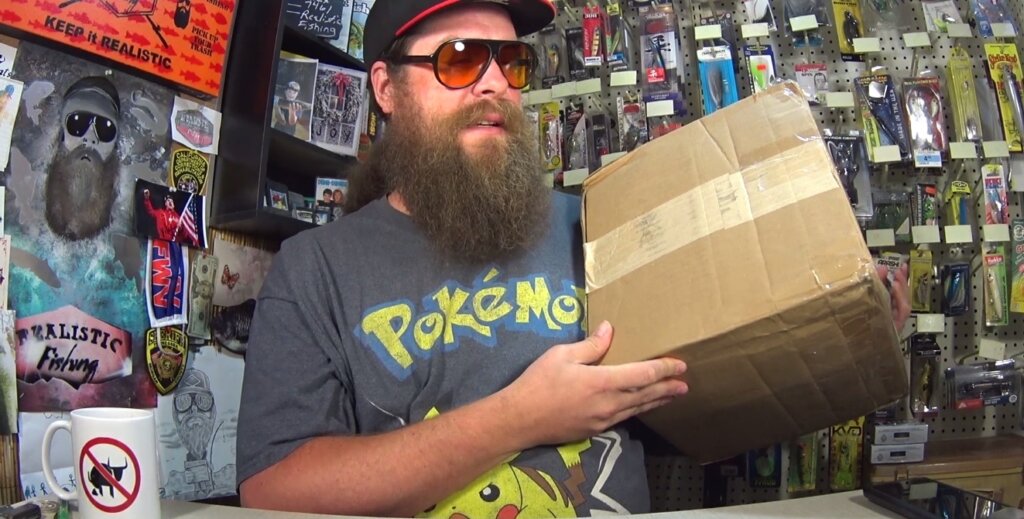 In the first episode this week, we're unboxing a fishing lures mega box! Included are some great bass fishing and saltwater lures for you! I would like to thank Mark for sending this gigantic box of lures in to the show. The package includes soft plastics, crankbaits, hooks, weights, and so much more. There are brands like Googan Baits, Big Bite Baits, Gambler, and more… There are actually two giveaway prizes for this video so be sure to leave a comment if you want to enter for a chance to win. Also, be sure to claim your KVD crankbaits if you won those as well! Good luck to everyone who enters and thanks for watching Realistic Fishing, Keep it Realistic!
Check it all out in the video below.
6,116 YouTube Views
---
Realistic Fishing at the Lake – This is what Fishing is REALLY like
In the second episode this week, I'm out there doing some realistic fishing at the lake. This is what fishing is really like – with jerks, jet skis, and garbage left on the bank. As if not catching any fish isn't bad enough, "cool guys" on jet skis just have to confirm my suspicion that they are d bags. I also have to deal with some inconsiderate slobs just leaving their rotting bait laying around. Sun baked guts are so pleasing to the senses… On the bright side, I did manage to catch a few shad and a sunfish. I also played fish whisperer and caught a bluegill with my bare hand. Fishing ain't always a breeze, sometimes this is what fishing is really like.
Check it out in the video below.
11,852 YouTube Views
---
The Only Lure Catching Bass Right Now! Realistic Topwater Bass Fishing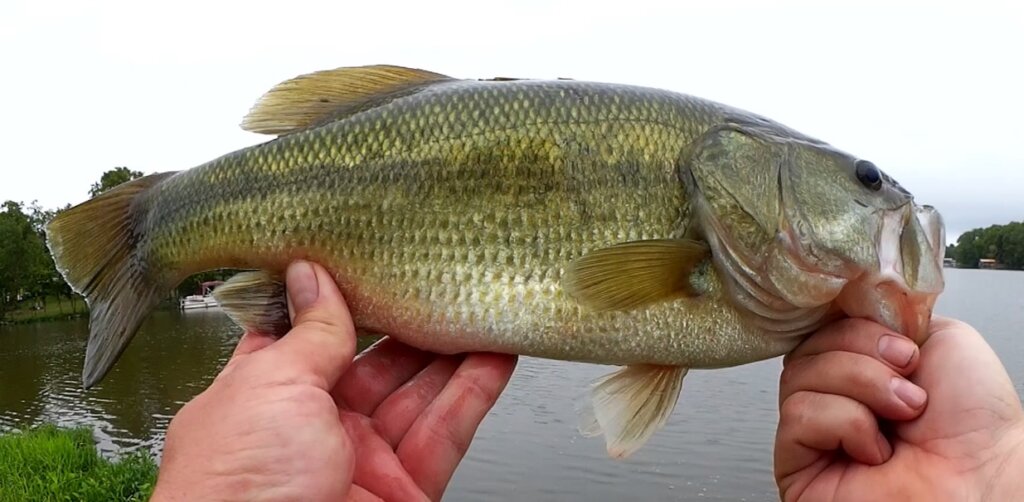 In the third episode this week, we ask "what is the only lure catching bass right now?". Today on Realistic Fishing, we're bass fishing with topwater lures (poppers). I caught three largemouth bass on a Excalibur Popper. The smallest bass was around 3/4 lb and the largest bass was close to 2 lbs. These three fish were caught in the evening just as the sun was going down. The 4th bass was caught in the morning on a Rebel Pop-R Magnum. This is the largest fish of the bunch that I caught on topwater. I can't seem to get a bite on anything else right now! If you're having trouble catching bass, maybe try a topwater lure like a popper. You just might catch a few like I did.
Check it out in the video below!
11,036 YouTube Views
---
Ridiculous Fishing Sponsor! YouTube Fishing Videos and SPAM Marketing
In the final episode this week, we share this ridiculous fishing sponsor attempt! This video is about YouTube fishing videos and spam marketing. If you have a successful fishing channel (or any successful channel) on YouTube, you are probably the victim of spam emails like me. I get countless offers from companies that seem less than credible. This example is especially ridiculous because it was sent to another channel without changing a word! This is just another reason why I have not partnered with any of these people. They are so impersonal while at the same time, pretending to be genuinely interested in your channel. All they want is access to your subscriber base so they can sell their junk. LAME.
Check it out in the video below.
5,985 YouTube Views