Float Fishing & Bottom Fishing in a Small Creek – Bass Catch and More!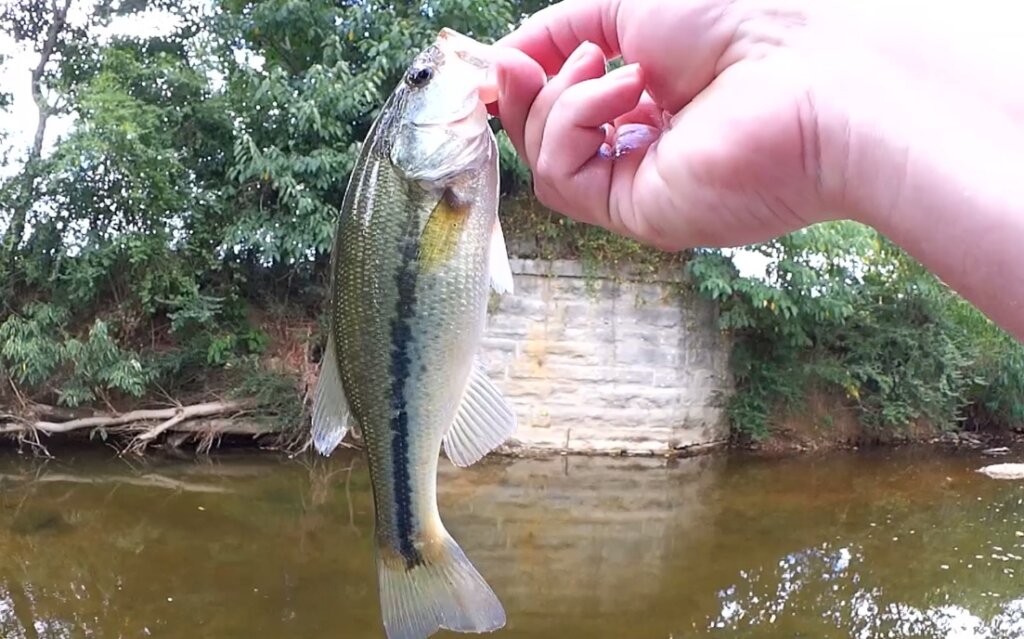 In the first episode this week, I'm doing some bottom fishing and some float fishing in a small creek. I catch bass and more! I start things off with the float rig but I don't catch any fish. After changing to the bottom rig I start catching some fish. I catch green sunfish, shiner, bluegill, and longear sunfish on the bottom rig. I switch back over to the float fishing rig for a deep pool and I catch more fish including a creek chub. Just before I head out, I try the bottom fishing rig one more time and catch a spotted bass! So if you have a chance to go fishing in a small creek, try a float rig and a bottom rig. You just might catch bass and more!
Check it all out in the video below.
10,591 YouTube Views
---
Morning Topwater Bass Fishing – Fishing With a Crankbait Popper Hybrid
In the second episode this week, I'm doing some morning topwater bass fishing using a crankbait popper hybrid. The Booyah Prank is a popper that has a lip like a crankbait. This unique lure can pop like a typical topwater popper, but it can also swim! The lure swims with an "S" pattern just below the surface. This can be useful when imitating a wounded baitfish. With the pop and swim combination, I caught one largemouth bass this morning. I definitely need to try this unique hybrid lure again next time I do some topwater bass fishing! Also in this episode, I pick the winners from the lures Mega Box! Congratulation to today's winners.
Check it out in the video below.
9,613 YouTube Views
---
Sorry Guys No Fishing Videos – YouTube Videos Stuck on Checks Running!
In the final episode this week, we have a quick explainer video. My YouTube videos are stuck on checks running which means the YouTube videos are not processing correctly. I have been going back and forth with YouTube Support for over a week and this hasn't been resolved. I have fishing videos ready to be watched, but they won't finish processing. As soon as this is resolved I will be back to posting that Realistic Fishing Content!
Check it out in the video below!
10,098 YouTube Views