Fishing in Cold Water to Avoid Going Crazy – Realistic Winter Fishing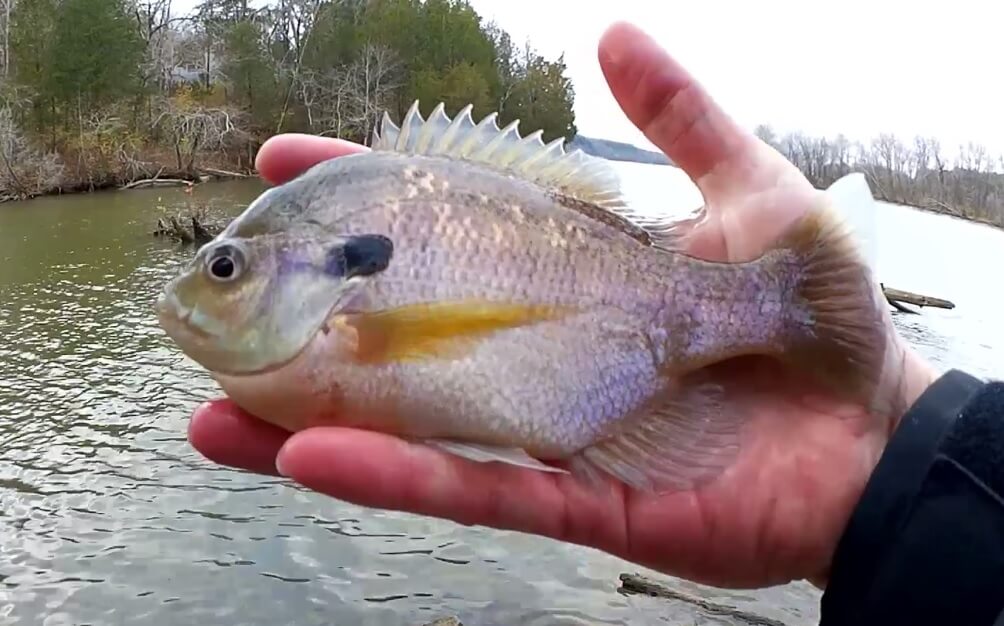 In the first episode this week I'm doing some realistic winter fishing in cold water to avoid losing my mind. I really wanted to get some live minnows, but of course the bait store didn't have any so I'm stuck fishing with some artificial Gulp minnows. I try using the Gulp minnow on a realistic rig and on a float rig. After only getting one fish I think by fishing the bottom, I switched to the bobber and end up doing a bit better.  Soon after I caught the biggest bluegill of the day that was around 8 inches, I ended up snagged on the tree and lost my panfish rig. So if you're like me and you need to go fishing to avoid going stir crazy – yes, friend, you can still catch a few fish in cold water.
Check it all out in the video below.
8,126 YouTube Views
---
Free Bass Fishing Lures Giveaway (Jigs + Crankbaits + Topwater) & Mail
In the second episode this week I unbox some really cool subscriber mail and then do a free bass fishing lures giveaway just for my subscribers. Times sure are tough lately and the fishing isn't the greatest right now. So, here I am hanging out in the studio more frequently than usual while I wait for the trout to be stocked around here. Opening subscriber mail is a fun change of pace and I am absolutely happy to receive it. In this batch of subscriber mail I was surprised to find a hand drawn picture of yours truly.  A subscriber also sent in some stickers and a few lures to try out. I am really happy to have such awesome subscribers and truly appreciate all of the interaction with the show.
Check it out in the video below.
4,296 YouTube Views
---
Trout Fishing! Can I catch Trout at a NEW Spillway on Power Eggs?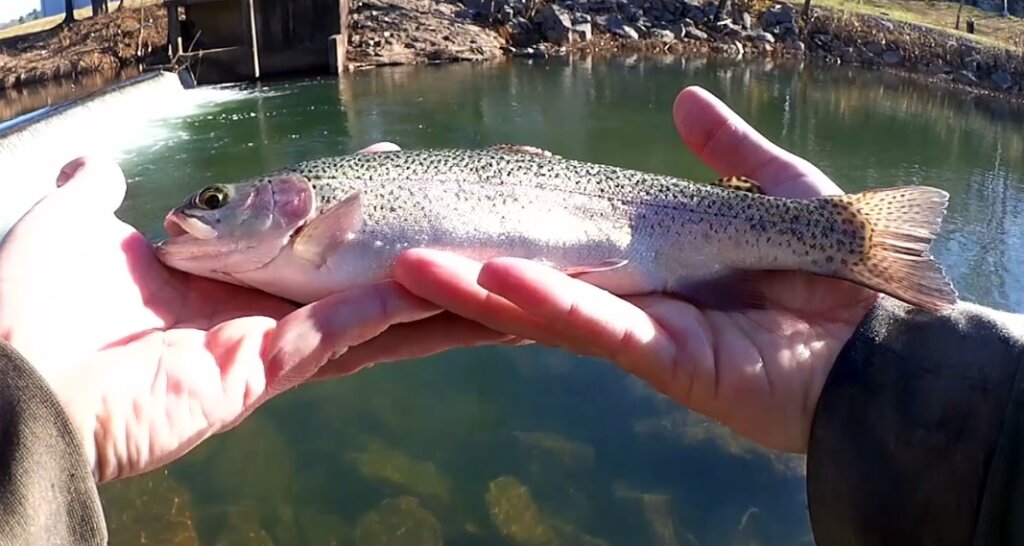 In the last episode this week, its finally time for some Trout Fishing and we see if I can catch trout at a new spillway on Power Eggs.  I'm trying out a new fishing spot  and I catch my first stocked trout of the season. After I go searching the creek for trout to no avail, finally a spot by the spillway opens up. Once I make my way over to the spillway, it only takes a few casts before I am on my first trout. Then ,I catch another trout, and another and another! I do notice something strange about these trout, it seems their fins have been clipped. I don't know why this is done but I assume they do this at the trout hatchery. I am so happy to be out trout fishing again. I had a lot of fun fishing the new spillway with powerbait power eggs.
Check it out in the video below!
33,469 YouTube Views