How To Catch Bass on a HOT Day! – Where Are the Bass When Its Hot Out?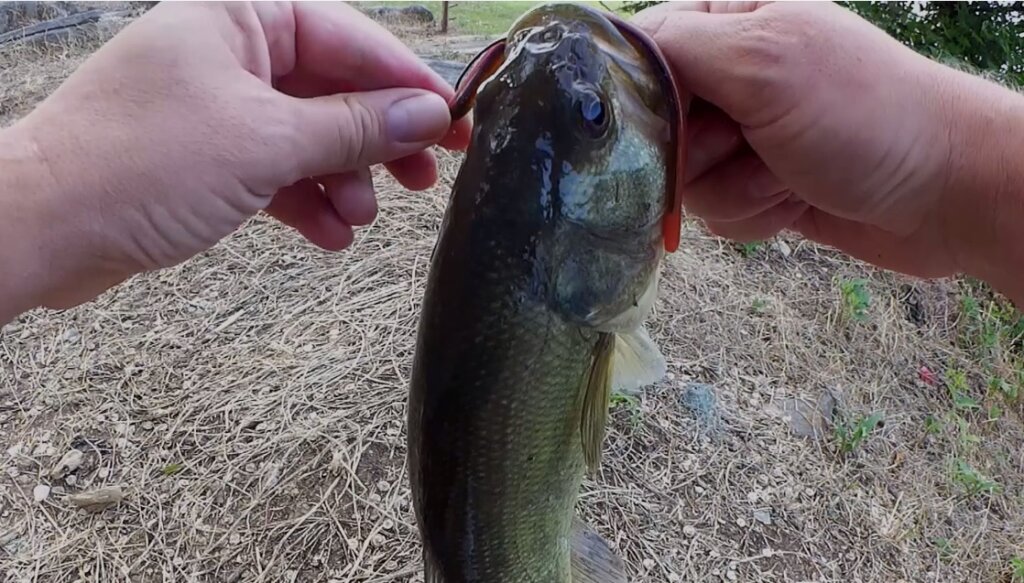 Want to know how to catch bass on a hot day? Where are the bass when its hot out? In the first episode this week, I go over these two topics at the lake. I am at the Lucky Unlucky Spot fishing with a Roboworm on a finesse Texas Rig. The first bass I catch is in shallow water under some trees, the second bass is near a bush. The third bass catch is next to a dock and boat ramp. All of today's fish were caught in the shadows on the same plastic worm. Where are the bass on a hot summer day? Fish the shadows on a hot day to catch more bass!

Check it all out in the video below.
9,431 YouTube Views
---
Too HOT to Fish? Realistic Bass Fishing in Early Summer Heat Wave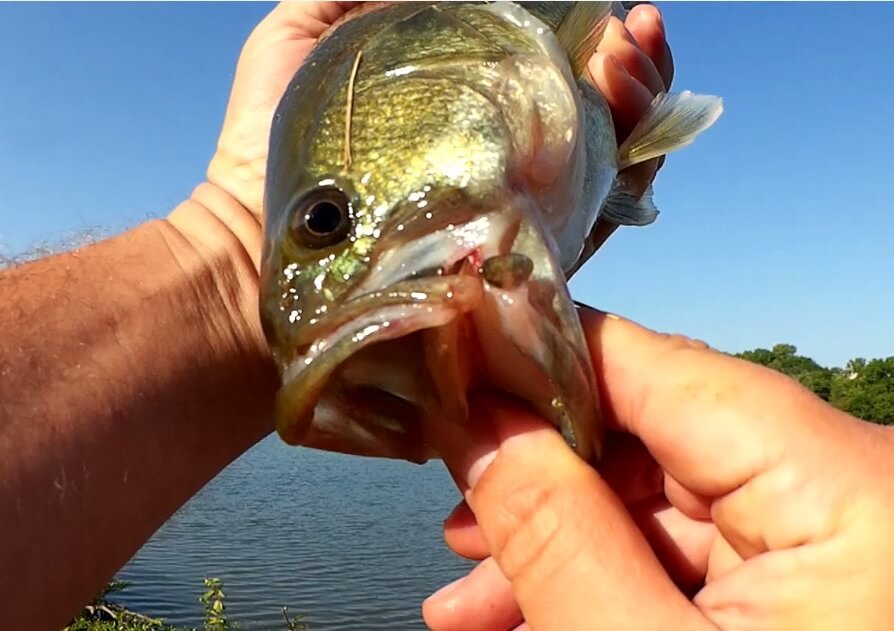 In this episode, we ask: can it ever be too hot to fish? Today on Realistic Fishing we are fishing for bass in this early summer heat wave. I am out there at 7:30 am and its already 84 degrees! By 8:30 its 87 degrees and getting hotter. The early morning is your best chance at finding bass from the bank. I like to fish in shadows and near cover. I tried 4 different lures today to catch a total of three fish. Two of today's catches were bass and one was a bluegill. I caught bass on the Lucky Strike Worm and the Salmo Minnow. Past 9:00am its just too hot for me to fish. Good luck to you if you try fishing in this summer heat wave.
See it all in the video below!
21,082 YouTube Views
---
Which Lures Catch Bass During a Hot Summer? Googan Baits & Texas Rigs
In the final episode this week, we see which lures can catch bass during a hot summer. We are trying out Googan Baits and Texas rigs today! I start fishing at a very early 5:55 am with a Googan Baits popper. After not catching anything I try the Googan Baits spinnerbait. After not catching anything on the spinner either I change it up to a Texas rig hellgrammite. I almost give up but decide to try one more spot. Surprise! I catch a nice largemouth bass on the hellgrammite! Then I catch another bass, and another. I end up catching three bass today on the Texas rigged hellgrammite and nothing on the other lures. Here are a couple of tips: If you can't get a bite, try something else. If you still can't catch a bass, try somewhere else. Good luck out there in this sweltering heat!
Check it out in the video below!
24,070 YouTube Views