Realistic Fishing When Its Cold – Fall Bank Fishing for Panfish (Easy)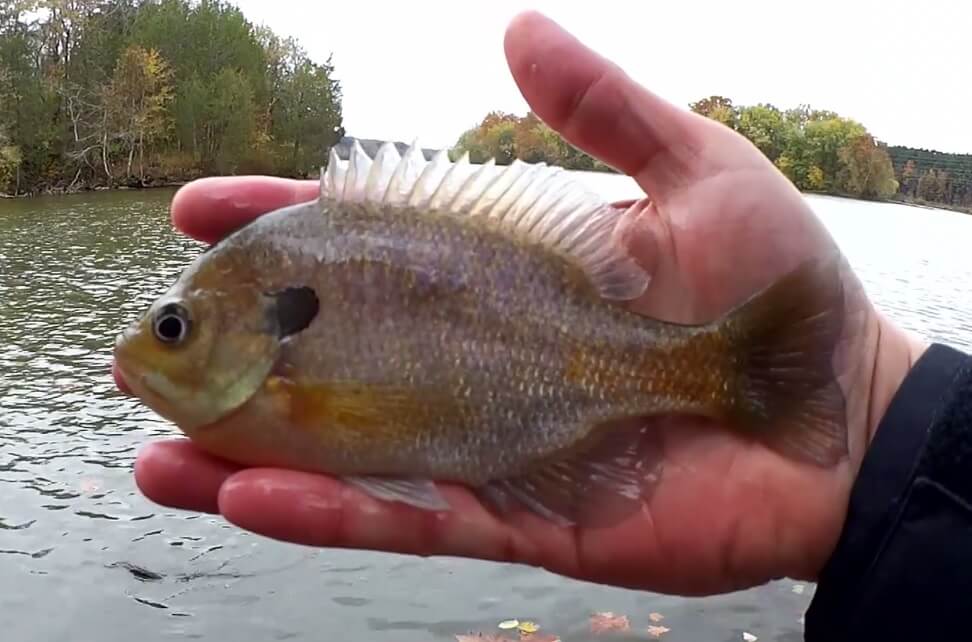 In the first episode this week: Its time for some Realistic Fishing when its cold outside. Fall bank fishing for panfish can be easy and fun as long as you can handle the cold. Today I'm out there fishing with two easy rigs, a float rig and a realistic rig. I catch a bunch of bluegill on a Gulp Minnow. Then, I switch things over to the larger PowerBait Minnow hoping for a crappie. I do end up catching catching one, but it also turns out to be a bluegill.
If you want to try fishing when its cold, consider trying some bank fishing for panfish. You just might catch a bunch of bluegill.
Check it all out in the video below.
10,425 YouTube Views
---
How to Catch Panfish the Easy Way – Fishing Open Water When It's Cold!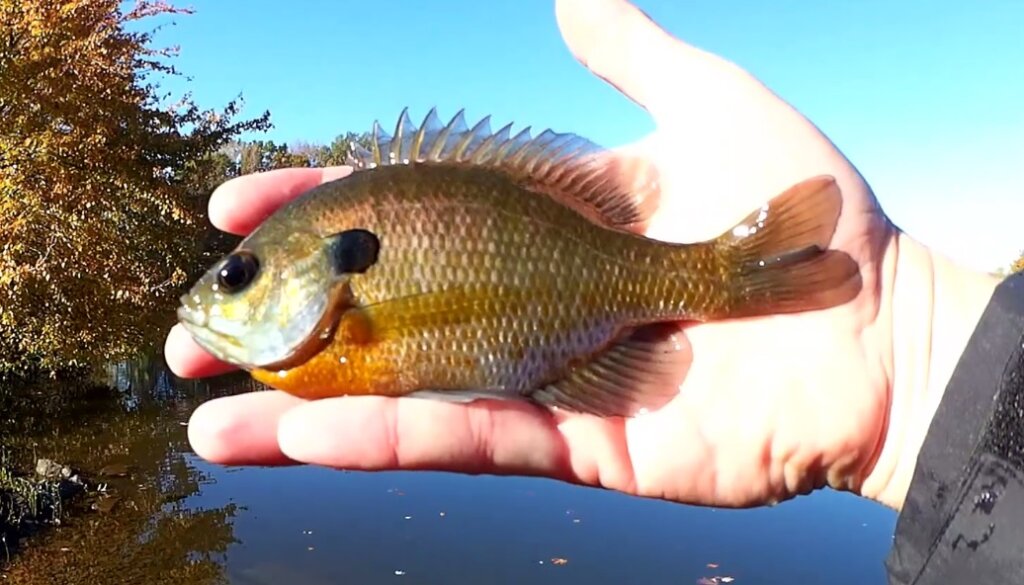 In the second episode this week, I'm showing how to catch panfish the easy way. Bank fishing season isn't over just because it's cold outside – open water when its cold can still produce fish. Using a very simple rig consisting of a float (bobber), a pinch on sinker and a hook, I'm able to quickly catch about a dozen fish from the bank. When its cold outside and the fish are getting picky about what they eat, its hard for them to resist a live red worm. YUMMY. Using only two worms today I am able to catch fish after fish. Whether you want them for bait or want to eat a few, you can still find success when its cold outside. Its in the low 40s right now and I am still catching fish in open water. It really is easy enough for anyone to try it.
Check it out in the video below!
8,953 YouTube Views
---
Fishing for CRAPPIE with PowerBait Minnows! Fall Crappie Fishing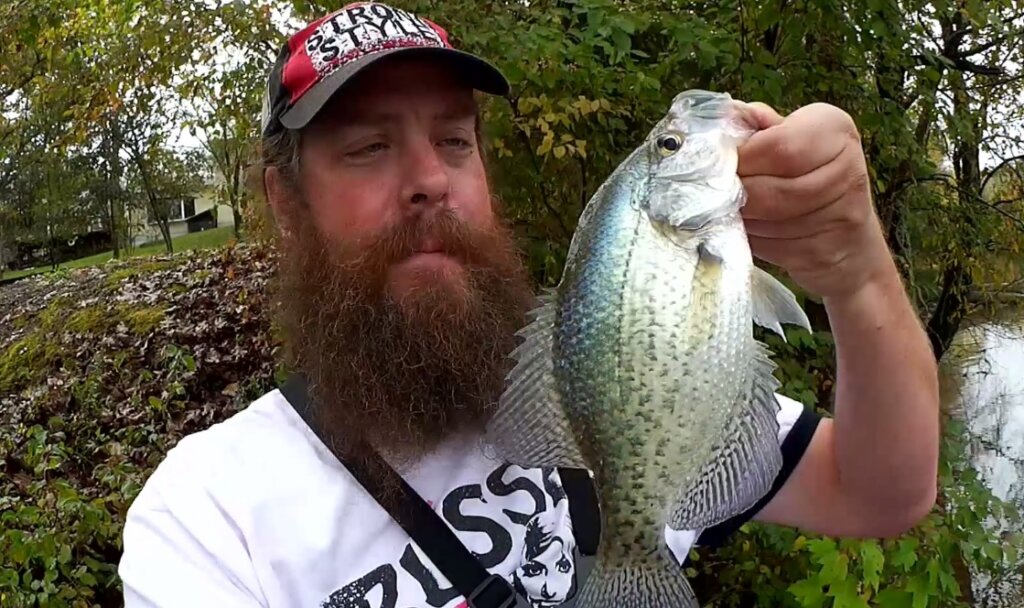 In the final episode this week, I am fishing for crappie with PowerBait minnows. With the right lure and a little patience, fall crappie fishing can be rewarding. I'm back at The Log on a mild fall day hoping to catch a few crappie and I am using the 2 inch PowerBait minnow on a realistic rig. After a slow start catching only one bluegill, I finally get into some crappie. In the end, I manage to catch three of them in the 9-11 inch range. I also catch a pretty large bluegill in the mix. So if you have a chance to go fishing for fall crappie, the PowerBait minnow just might help you catch a few.
Check it out in the video below!
14,541 YouTube Views