Bank Fishing for Big Bluegill at a Small Lake – Fall Panfish Fishing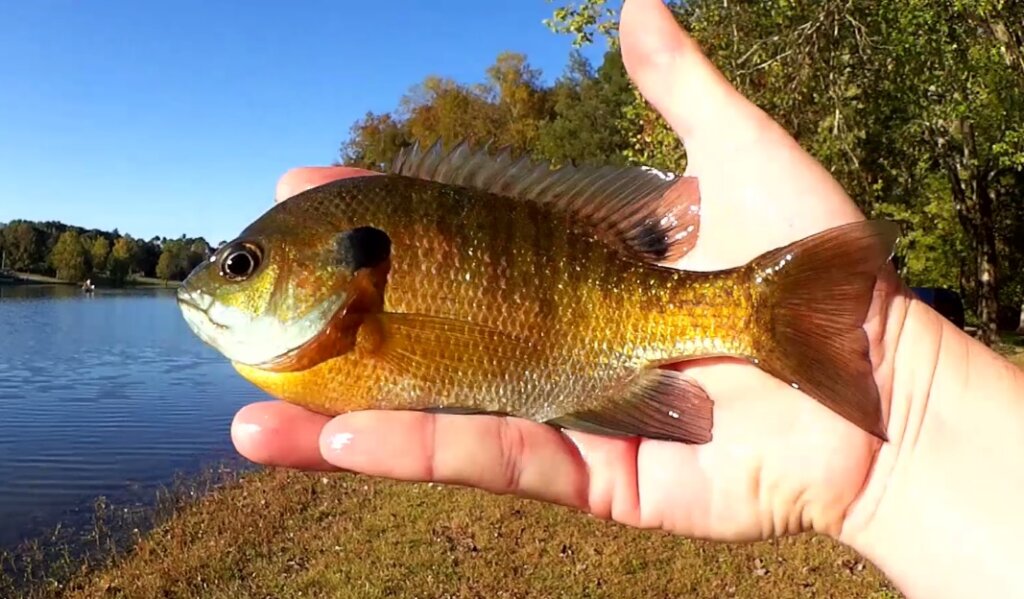 In this episode I'm bank fishing for some big bluegill at a small lake. Fall panfish fishing can be rewarding and fun, especially when the bass just aren't biting. I start things off fishing with a Bitsy Minnow and I end up catching one bluegill. After moving on to the other side of the lake and switching things over to Gulp Minnows, I catch a bunch more big bluegill. I consider bluegill in the seven to eight inch range keepers. It took me about two hours to catch about 10 bluegill total. If I wanted to have some bluegill for lunch, that would definitely be more than enough. Fall is a great time for catching panfish, even while bank fishing.
Even though its getting cold outside, this is no reason to stop fishing. Some fish actually feed more when the temperature is decreasing. Panfish can still be caught in shallow water near docks, downed trees, rocks, etc. If you're having trouble catching panfish near cover, consider downsizing your lure or try live bait. I hope you can catch a few big bluegill like these by using the tips included in this video. Good luck and Keep it Realistic.
Check it all out in the video below.
8,556 YouTube Views