Spring Fishing for Stocked Trout – Are All of the Rainbow Trout Gone?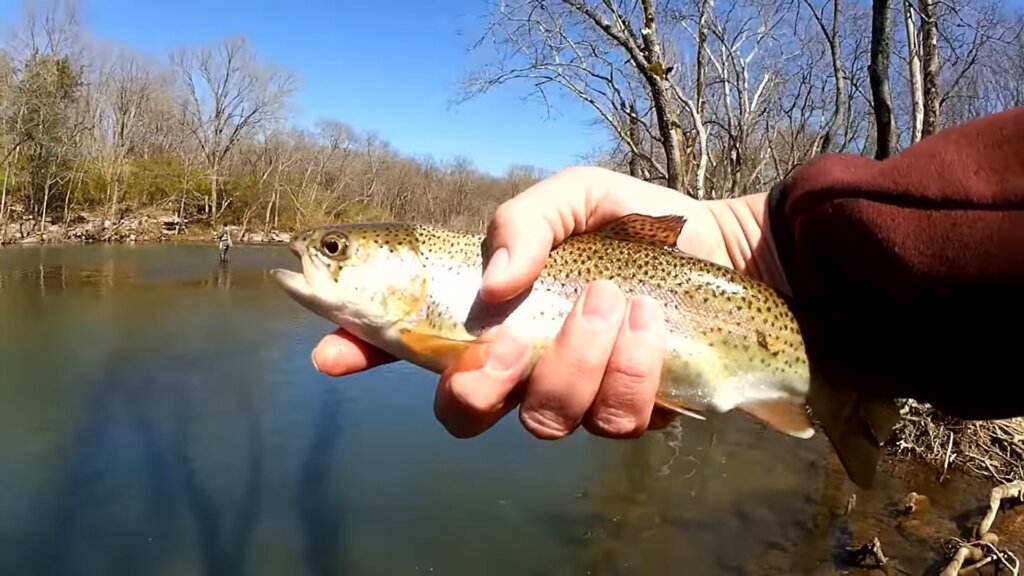 In the first video this week: Today we are doing some spring fishing for stocked trout. I am wondering, are all of the rainbow trout gone? So I make my way to the trout fishing hole with my light setup and a realistic rig to see what I can catch. The water is still cold with temperatures in the teens overnight, so I hope the trout are still biting. I start out catching a few bluegill and sunfish. Then I finally catch a stocked rainbow trout! So a mixture of panfish and one trout were all caught on the realistic rig today.
If you have a few minutes to try trout fishing, you still might be able to catch one this spring.
13,643 YouTube Views
---
Early Spring Fishing in Cold Creek – Are the Fish Coming Back?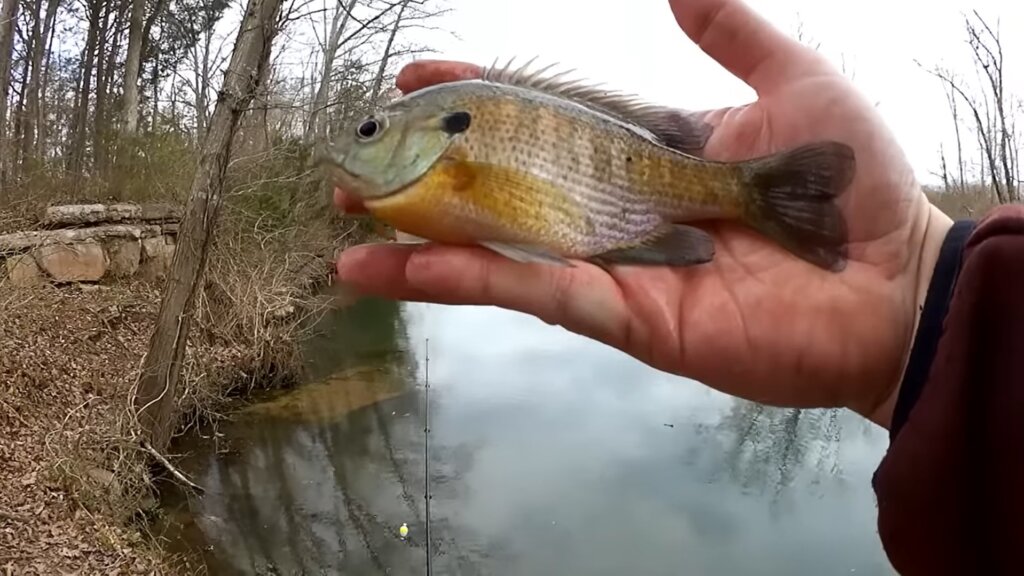 In the second episode this week: Today we're doing some early spring fishing in a cold creek. When are the fish coming back after these cold nights? I start out fishing at the log with a jerkbait hoping to catch a bass. I quickly realize there aren't any fish over there so I try Cold Creek instead. After switching to a simple float rig and a worm, I am finally able to catch a nice bluegill. I also catch a few smaller fish, and lose my rig to a bush. The fish are coming back, but they sure are taking their time. If you have a chance to do some early spring fishing in a creek, be ready for a slow bite, just in case.
Check it out in the video below!
5,186 YouTube Views
---
Bass Fishing Lures to Try This Spring! Amazing Fishing Lure Haul
In the final episode this week: Today we are looking at more bass fishing lures to try this spring! This amazing fishing lure haul comes courtesy of a generous subscriber! After a slow morning of not catching any fish, its always fun to open a package of lures. This package contains a variety of crankbaits, jigs, and soft plastic lures. I can't wait for it to warm up so I can try some of these out. I appreciate all of the amazing mail that is sent to the show. Thank you very much from Realistic Fishing. I am excited about all of the bass fishing lures to try this spring!
See how it all went down in the video below!
5,233 YouTube Views